10 Free Things to do on Florida's Gulf Coast
Crescent Beach – Like Siesta, Crescent features the same soft powdery sand, only fewer crowds. The beach is wide and sandy with plenty of room to stretch out, relax, and enjoy the mild winter weather. Don't expect to find any shells here, just cool, smooth sand. Bring with your beach chair and umbrella (a must on sunny days) and enjoy a peaceful day of people watching, reading, and listening to the waves.
2. Look for Seashells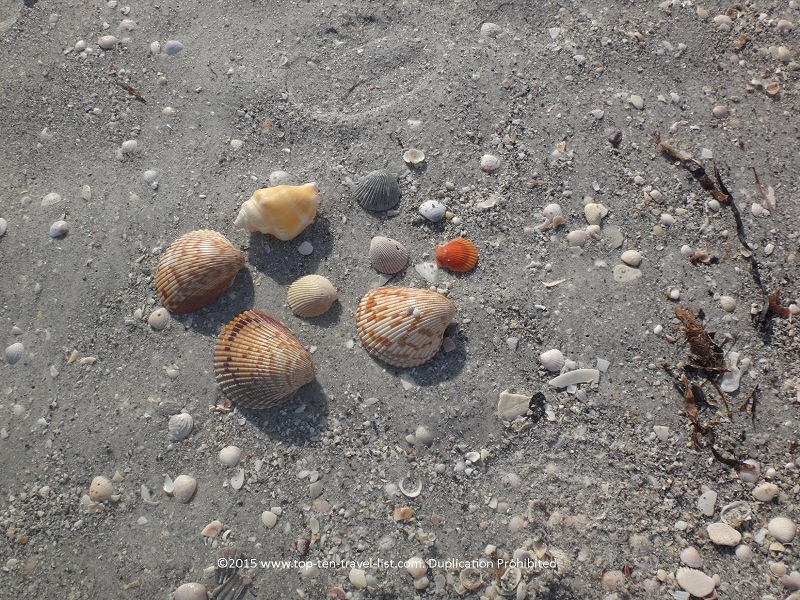 Many of Florida's beaches are hotspots for collecting seashells. Beach-combing is a wonderful free activity: there are so many unique crafts and creations you can make with your finds. A seashell picture frame is the perfect memento of your vacation. Beach-combing also gives you something more exciting to do at the beach, rather than just sunbathing all day.
Sanibel Island is perhaps the most well-known beach combing option. Here you can find layers upon layers of all different types of shells. Sanibel is conveniently located just a half hour from Ft. Myers, making it easily incorporable into any trip.
Here are a few other fantastic choices for beach-combers
Sand Key State Park – Although Sand Key lacks the smooth, fine white sand of popular neighbor Clearwater, a visit to Sand Key can be just as exciting due to the high concentration of seashells found along the coast. Here you can find all sorts of shells, possibly even a starfish. There are never many crowds, so you can easily walk up and down the shore without much congestion. This less touristy, underrated beach is best enjoyed by the beach-goer looking to add new shells to their collection.
Indian Rocks – Indian Rocks is a quaint Gulf Coast beach, hidden in between Clearwater and St. Petersburg. It's the perfect option for a laid-back, yet fun-filled afternoon spent searching for seashells. Here you can easily spend a few hours strolling along the shore, collecting unique shells. Afterwards, park your beach chair and umbrella and enjoy a relaxing afternoon listening to the waves and enjoying the pretty views.
Turtle Beach – Turtle Beach is Sarasota's hotspot for beach-combing. Not only is the beach absolutely gorgeous, it also happens to be much less crowded than touristy neighbor Siesta Key. You won't find the same white, baby powder sand, however, you will find plenty of unbroken seashells that you can take home as a souvenir. Add in a picture-perfect peaceful setting for relaxing with a good book, picnic tables for a scenic lunch, and miles of coastline to walk along, and you have yourself a pretty nice day set up.