The 20 Best Attractions in Orlando Besides Disney & Universal
If you take any time out to explore Orlando outside of the Disney and Universal parks, you will find that there is much to do. From huge shopping malls, to nature preserves, to museums, to fun themed restaurants, there is a bit of something for everyone in "The City Beautiful." So on your next (or first!) visit to Orlando, be sure to take a day or 2 away from the theme parks to enjoy all the amenities Orlando and the surrounding metro have to offer. Whether you are seeking a fun "non park day" activity or looking to skip the theme parks altogether, you will not be dissapointed!
1. Nature preserves
If you spend all your time at the theme parks on every visit, you are probably unaware of the many beautiful parks and preserves to enjoy nature. Orlando is home to some gorgeous hiking areas, some located just minutes away from all the theme park action. One of my favorites is Tibet Butler Nature Preserve, a quaint place to get lost in nature, hike, bird watch, and simply decompress from all the theme park craziness for an hour or 2. Here you can enjoy over 3 miles of quiet trails and possibly see all types of wildlife including alligators, armadillos, and gopher tortoises.
2. Themed restaurants
Orlando offers no shortage of fun vacation restaurants. Most are overpriced and busy, although they do offer a super ambiance for your whole party to enjoy. Plus, the menus usually offer a large enough variety to please everyone even picky eaters and those with food allergies. And, it's so much more fun to splurge on fun apps while on vacation! While most themed eateries are located within Citywalk and Disney Springs, you will find themed restaurants throughout Orlando. If you are looking to avoid the theme park areas completely, you still have options. A few of my favorites:
Taverna Opa – Authentic Greek food in a gorgeous dining space with nightly belly dancing performances. Delicious falafel!
Sanaa – Gorgeous African/Indian restaurant which looks out upon the savanna at Disney's Animal Kingdom Lodge. Try the Indian Bread service!
Cuba Libre – Cuban restaurant featuring a fun Caribbean style dining room. The black bean soup is amazing!
3. CityWalk
There is lots to eat, drink, shop, and see at this lively entertainment district. It's open well after the parks close and parking is free after 6pm! Lots of people watching, pretty palm trees, and there is always something special going on to make your night even more memorable. Even if you are not going to spend the day at Universal, CityWalk offers than fun vacation vibe – you will likely spend less money but still have a great time doing things you can't do at home! Highlights include:
Hard Rock Cafe – Rock n' roll themed chain serving delicious comfort food. Try the Twisted Mac!
Cinemark – Free parking before 6 with 2 matinee tickets.
Toothsome – Dessert heaven with over-the-top sundaes and fancy milkshake concoctions.
Universal Studios Store – Massive store specializing in everything Universal.
Rising Star – Sing karaoke in company of a live band!
Vivo – Great local Italian restaurant featuring a fun modern design and open kitchen layout.
4. Disney Springs
Fun place to shop, dine, and enjoy live entertainment, whether or not you find yourself visiting the Disney Parks. Most notable is the massive World of Disney store – a fantastic place to shop for Disney anything. A few highlights at the Springs:
The Art of Disney – Amazing Disney artistic creations.
Joffrey's – Enjoy delicious coffee or unique lattes with an extra touch of Disney magic!
Raglan Road – Amazing authentic Irish pub with live step dancing and music daily!
Erin McKenna's Bakery – Tasty allergen friendly treats (free of all 7 major allergens).
Splitsville Luxury Lanes – Modern bowling alley featuring a contemporary food menu.
AMC Disney – Dine in theater with a full bar!
Coca Cola store – All the Coke merchandise you can imagine plus a rooftop tasting bar.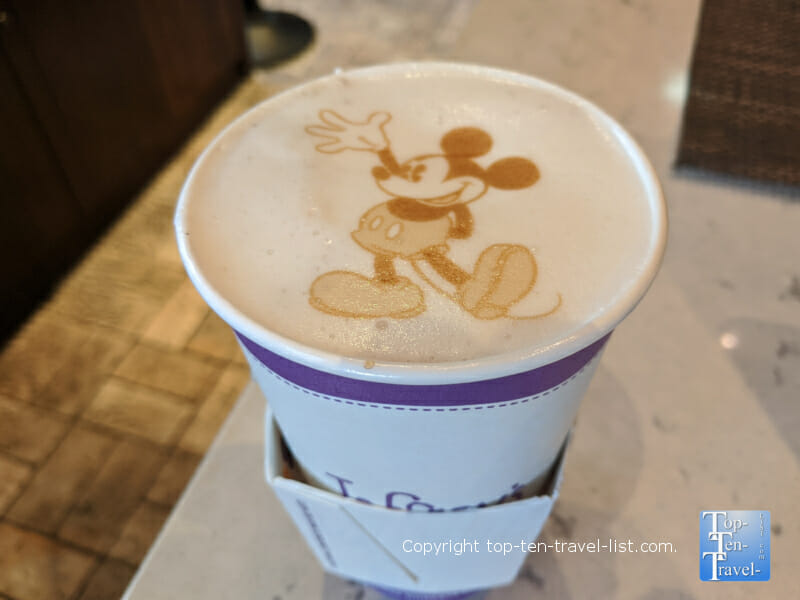 5. Local coffee shops
Skip the hurried Starbucks drive-thru and enjoy a relaxing experience at one of Orlando's independent coffeehouses. On any day off from the theme parks, it's fun to explore the local side of Orlando. The city's blossoming indie coffee scene means an abundance of diverse options, whether you are seeking a cozy place to socialize, delicious pastries, or a beautiful garden patio. A few wonderful choices:
CFS – Colorful Cuban coffeehouse serving great drinks and even better food. Try the Sweet Toast!
Drunken Monkey – Vegan shop serving great soup and drinks in a funky space.
Le Cafe de Paris – Specializing in French pastries. Beautiful covered patio!
5. Airboat rides
A trip to Central Florida would not be complete without a bit of gator watching. If the thought of walking in a nature preserve surrounded by alligators creeps you out, consider a safer airboat ride alternative. Your tour guide will point out gators and allow you to observe these creatures up close in a safer environment. There are many tour options close to Orlando. Boggy Creek is a great pick as they are located in Kissimmee, affordably priced, and offer a range of options including night tours! Plus walk ins are accepted so you don't need to stress about timely reservations!
6. Icon Park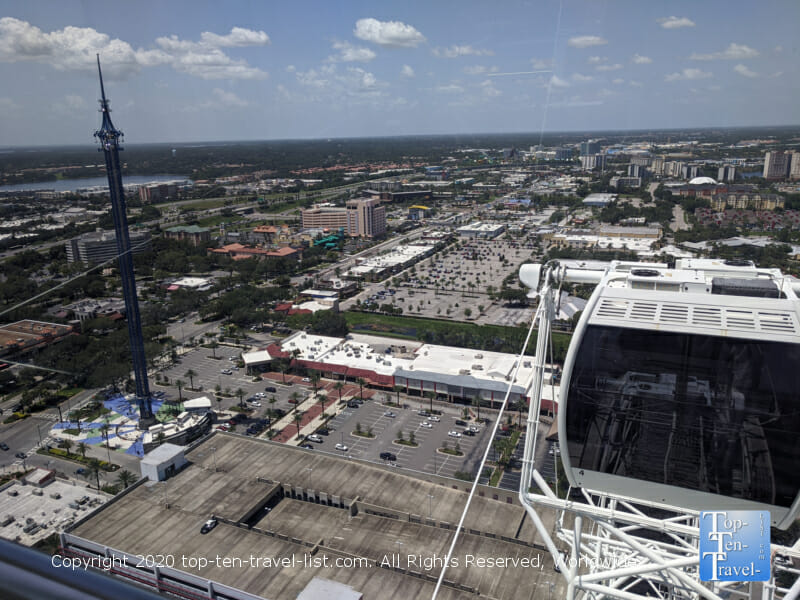 One of the newer Orlando attractions is Icon Park (opened May 2015), featuring one of the country's tallest Ferris Wheels, a wax museum, and an aquarium. In all honesty, it's a bit overpriced, although you can buy combo tickets and save a few bucks. The nice thing about Icon is that you get to enjoy several attractions (plus dining and shopping) all in the same place without putting up with the Orlando traffic. If you only have time for one attraction, the Icon Wheel is pretty cool. As you soar 400 feet above the city in an enclosed gondola, you will be treated to wonderful vistas of the entire region.
7. World of Chocolate Museum
Chocolate lovers will want to plan a tour at the World of Chocolate Museum. While the tour is a bit pricey at $17 pp, it includes a look at 25 amazing chocolate sculptures, plus free truffle tasting samples. The tour guides are really knowledgeable and entertaining, so overall it is a great value. You will learn more about the history of chocolate and the chocolate making process. If the free samples are not enough to satisfy your sweet tooth, you can enjoy a hot cocoa or chocolate pastry at the on-site cafe. Special wine pairing and fondue packages also available for an additional fee.
8. Scenic Boat Tour in Winter Park
Winter Park is a gorgeous high end suburb located just 20 minutes north of Orlando. The city is most known for its' Chain of Lakes – six lakes connected via canals. The best way to enjoy the beautiful lakeside scenery is via the Scenic Boat Tour. The ride is priced under 20 bucks, relaxing, and informational. Taking a cruise ins the perfect way to enjoy the Florida sunshine and scenery without overheating on a hot & humid afternoon. Along the way, you will see many gorgeous mansions of celebs who live in the area including the former vacation house of Mr. Rogers.
9. Lake Eola Park
This beautiful city park is often overlooked by tourists too busy at the theme parks. This is a shame as it is one of the nicest places to exercise, stroll, bird watch, and simply enjoy nature. A one mile trail around the lake gives you the opportunity to gives your legs a light workout, bird watch, and reflect in natural surroundings. For a longer workout, simply make a few loops – the scenery is beautiful enough to motivate you to continue on! Beautiful swan paddleboats are available for an extra fee. Best of all, the park offers a fantastic vista of the small, yet pretty Orlando skyline.
10. Mini golf
Orlando is the king of mini golf. Fun themed courses can be found around the entire metro. These courses are not your average run of the mill 18 hole courses, but rather really extravagant. Even better, most courses are shady enough to still play during the hot summer season. Winter is the best time to get out there and enjoy some sunshine and mild temps. The best courses are Pirate's Cove, a lush tropical pirate themed oasis, and Gator Golf home to over 200 live alligators. Discounts to both courses can typically be found on Groupon.
11. Bowling
When it's too hot to do much else, bowling is a great indoor alternative. The hot and humid summer season is much too unbearable for most outdoor activities. Luckily, there are many indoor attractions including plenty of bowling alleys. Splitsville Luxury Lanes at Disney Springs is one fun vacation choice. The interior is retro and trendy, the food is comfort fare, and they offer great deals during the week. If you are looking for a clean, fun, and vacation approved alternative to your typical run down smoky alley, Splitsville is your best bet.
12. Outlet shopping & discount Disney shops
Take any quick drive around Orlando and you will see endless discount shops. If you are seeking bargain Disney and Orlando fare, then bargain hunting at non official Disney shops will be a blast. International Drive is loaded with all sorts of hotspots for bargain shoppers. You could literally spend all day shopping. Also, the Orlando region offers no shortage of outlet malls. Orlando International Premium Outlets is your best bet.
13. Arcades
Orlando is no stranger to fun arcades. In addition to Dave and Busters, there are numerous arcades lining International Drive. D&B is still your best bet for hours of fun as they offer so many diverse games (ticket redemption and arcade), plus a full bar and restaurant. Even better, they offer numerous promotions (Eat and Play, Game Day specials), and frequently send out coupons to Eclub members. Putting Edge, a really cool glow in the dark mini golf course, is also worth adding to your to-do list, especially if the weather is muggy to play regular mini golf.
14. Museums
While it is no Chicago or New York City, Orlando is home to an impressive collection of museums. The most highly regarded of the bunch is the Orlando Science Center featuring world-class interactive exhibits and a huge domed theater. Other gems include the Orlando Museum of Art, The Morse Museum (home to the largest collection of works by artist Louis Tiffany), the Orlando Fire Museum, and the Museum of Illusions.
15. Park Avenue shopping & dining
Downtown Winter Park is a great choice for a day of upscale shopping and dining. Charming Park Avenue is home to many independent shops and restaurants. The beautiful cobblestone streets and oak trees give it much more character than surrounding chain suburbia. In addition to enjoying various sidewalk cafes, local boutique shops, and museums, special festivals are always on the calendar. Be on the lookout for concerts, holiday events, art shows, and farmer's markets.
16. Winter Park gardens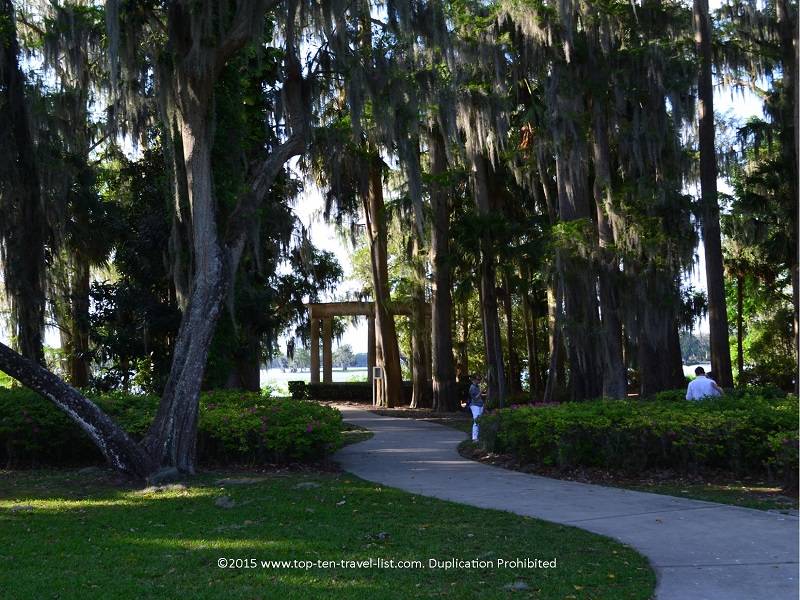 Beautiful Kraft Azalea and Mead Botanical Garden are definitely going out of your way for. If you plan on shopping and dining on beautiful Park Avenue, then you can definitely add on a visit to these gardens. While both are quite small, admission is free and the setting is so tranquil – basically a world's away from the crazy theme parks. Bird watch, hike a nature trail, enjoy seasonal flowers, and simply get lost in nature at these natural gems.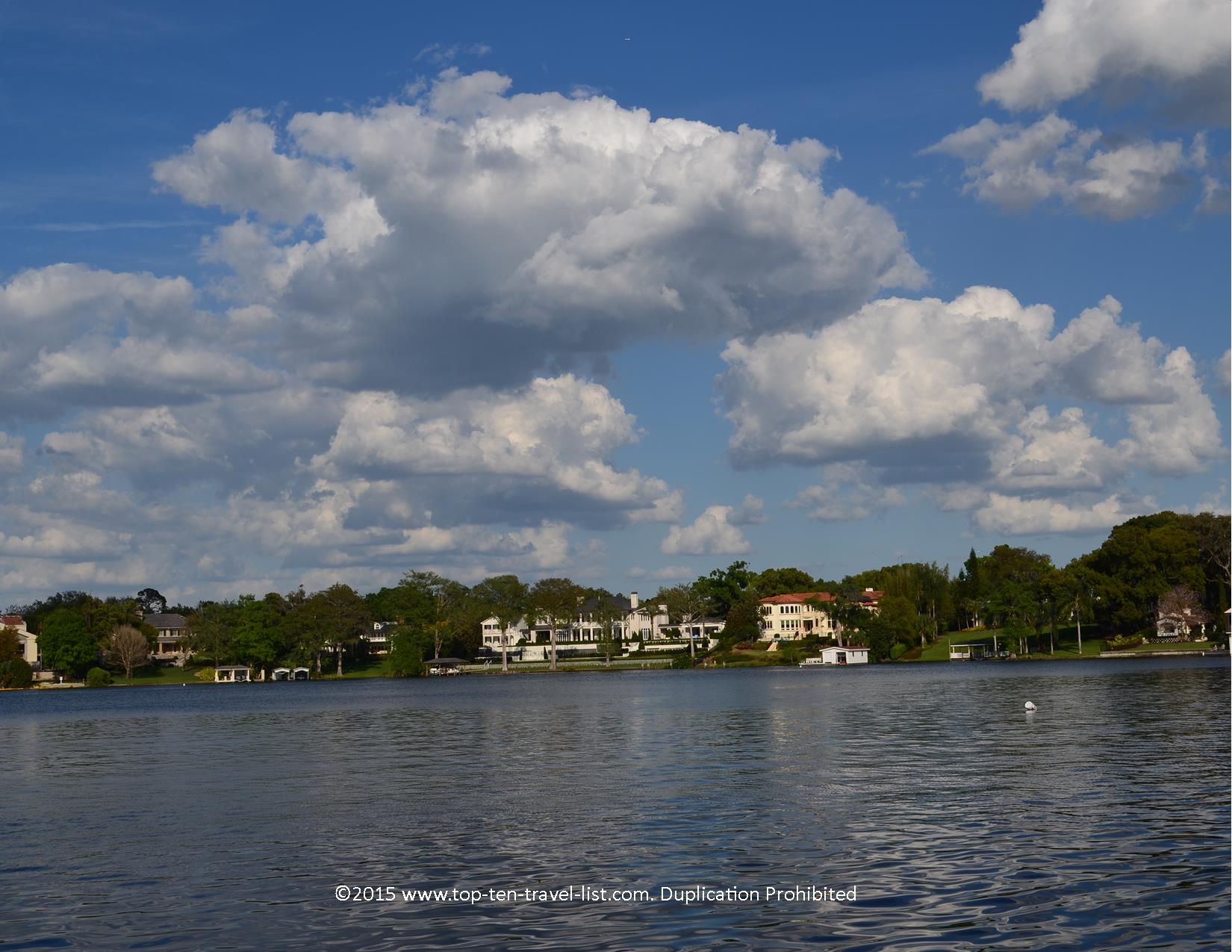 17. Over-the-top brunch destinations
Nothing says vacation quite like an over-the-top brunch experience. As most of us eat healthy on a daily basis at home, splurging on calories on a vacation can be a treat. Any day you are not rushing to get up early and explore the parks is a great time to treat yourself to brunch. There are many great chain and local choices throughout the metro. From crazy pancakes, to standard omelets, to creative hashes, there is a bit of something for everyone. A few of my favorites:
Hash House A Go-Go – Trendy chain serving creative farm-to-table fare. Excellent veggie hash!
First Watch – Wonderful chain serving delicious healthy breakfast fare. Try the Market Skillet!
@the Diner – Big menu of specialty pancakes & French Toast. Treat yourself to the Fruity Pebbles!
18. Disney and Universal resorts
Even if you do not intend on spending time at the theme parks, the resorts are pretty amazing.
And they offer so many amenities, that really, there is no need to spend extra money on the theme parks if you do not want to. From spas, to fancy pools, to restaurants, to arcades, to sports facilities, and even special events, there is fun to be had both indoors and out in the sun. A few of the best:
Disney's Wilderness Lodge – Gorgeous property modeled after Pacific NW national park lodges. The design is awesome and the massive fireplace is gorgeous. Beautifully decorated at Christmas.
Animal Kingdom Lodge – Step into Africa at this amazing resort home to 4 savannas (home to over 200 animals and birds), several pools, and fantastic restaurants (Sanaa is one of the best in Orlando).
Cabana Bay – Fun budget friendly choice with free transport and early admission to Universal Parks. Beautiful pools, Starbucks on-site, a bowling alley, and an awesome lazy river.
Full guide to Disney properties & amenities
19. Silver Spring State Park (daytrip)
A daytrip to Silver Springs State Park is well worth the hour and a half drive. Here you can enjoy a narrated ride along a famous glass bottom boat. The crystal clear springs means that you can see pretty much everything under the water. In operation since the late 1870's, this is the oldest tourist attraction in Florida! For the history alone, it's worth the trek. In addition to boat rides, you can hike, kayak, bird watch, and wildlife watch (alligators and manatees frequent the park).
20. Florida's Gulf Coast (daytrip)
Although other beaches are much closer, it's worth the extra trek to drive to the beautiful beaches of Tampa Bay. From world renown Clearwater with its' pure quartz white sand and clear waters, to relaxing gems like Indian Rocks Beach (devoid of much commercialization), there are endless beautiful beaches to explore. There's much more to do in the Tampa Bay area including nature preserves, paved biking trails, world-class dining, one of the country's premier aquariums, and much more. Check out my full guide to the best of Tampa Bay!