Attraction of the Week: Silver Springs State Park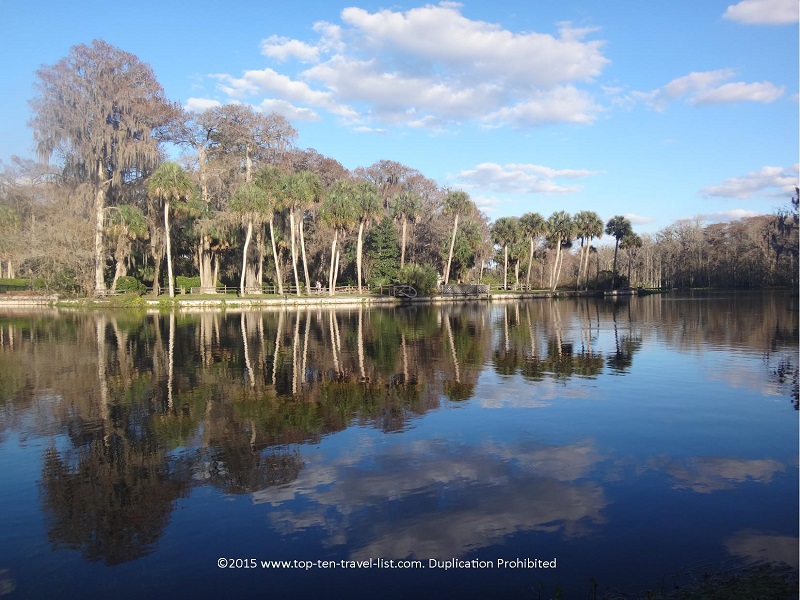 Silver Springs State Park, located near Ocala in central Florida, is a unique roadside attraction for anyone traveling through this quaint, rural area of Florida. Silver Springs, which has been attracting visitors since the 1870's, is Florida's oldest tourist attraction. The park is most well known for its' famous Glass Bottom Boat rides, which have been in operation for over a hundred years.
Glass bottom boat rides
A narrated boat ride will take you on a journey across one of the few remaining uninhabited springs in Florida. Silver Springs happens to be one of the largest Artesian spring formations in the world, producing over 500 million gallons of water a day. The water is crystal clear, so you can see all different sorts of fish and turtles from the transparent bottom of the boat. A bit hard to take quality photos due to the speed of the boat, nevertheless, here is a sample of what you will see. Note: the views are much more spectacular in person!
An alligator sighting or 2 is not uncommon! Keep your eyes peeled!
In addition to gators, lots of unique birds and tortoises are commonly seen.
The scenery surrounding the park is gorgeous with beautiful shady Spanish moss and cypress trees. Below are a few glimpses of the various plant life you will come across on your ride.
A few other unique sights along the way…
How long is the tour?
The tours are pretty short (only 30 minutes), however, extended 90 minute tours are available on a limited basis (times listed below). Tours are fun and educational; your tour guide will point out different formations and unusual sightings in the water. You will even see a few sunken statues left over from a movie filming. Various movies have filmed at the springs including the Tarzan movies, Legend, and Creature of the Blue Lagoon.
Nature trails at Silver Springs
The nature trails surrounding the springs are very scenic and peaceful. Lots of shade coverage comes in handy during the hot, humid summer months. In addition, you will find relaxing Adirondack chairs scattered about if you feel like taking a break to enjoy the wonderful scenery. Make sure to make room in your schedule for a peaceful walk before or after your tour. If you are up for a bigger adventure, consider hiking a trail. Various treks from a 1 mile stroll to a 4 mile loop are available. Native wildlife you may encounter include bobcats, Florida Black Bears, and coyotes, and armadillos.
More to do at Silver Springs
Other recreational activities include equestrian trails, kayak and canoe rentals, guided kayak tours, and a seasonal waterpark. During the summer season, various concerts and events take place.
Location and Pricing Info
Silver Springs is conveniently located only 70 miles from Orlando and 90 minutes from Tampa, making it a great day trip destination for locals or tourists residing in or visiting either of these areas. Winter visits are ideal due to the cooler temperatures and lower chance of rain.
Admission is a bit pricey when you consider parking ($8) plus another $13 per person for the boat ride. However, most attractions in Florida are pricey, and a trip here is much less expensive than any theme park. Make a whole day out of it: bring with a picnic lunch, wear gym shoes to hike a few trails, and bring with your camera to take some great photography.
Park hours are 8am – sunset, 365 days a year.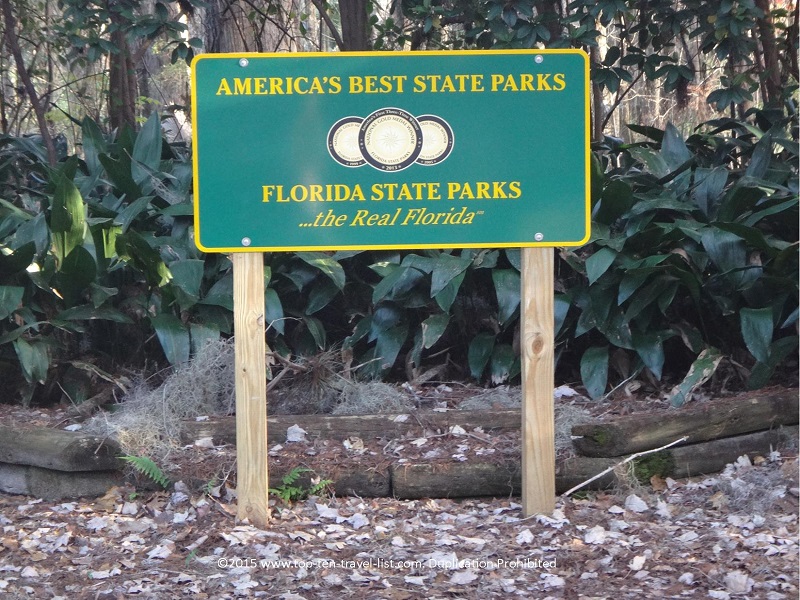 Boat rides – times & pricing
Boats leave every 15 to 20 min from opening until 6pm. Extended 1.5 hour tours are available on weekends at 9:30, 11:30, and 1:30 and priced at $25. Reservations required for extended rides and recommended for regular rides as they sell out quickly.