Attraction of the Week: Cleveland Metroparks Zoo
One of the top attractions in Cleveland is the beautiful Metroparks Zoo. The zoo is part of Cleveland Metroparks, a gorgeous 24,000 acre space home to over 300 miles of trails, 8 lakes, and 8 golf courses. In 2021, this urban oasis was named Best park in the nation. Visiting the zoo is a wonderful family-friendly budget friendly addition to any Cleveland vacation. The spacious 183 acre zoo is conveniently divided into several sections: African Savanna, Australian Adventure, The Primate, Cat & Aquatics Building, the Northern Wilderness Trek, Waterfowl Lake, Asian Highlands, and The RainForest.
Why you should visit the Cleveland Metroparks Zoo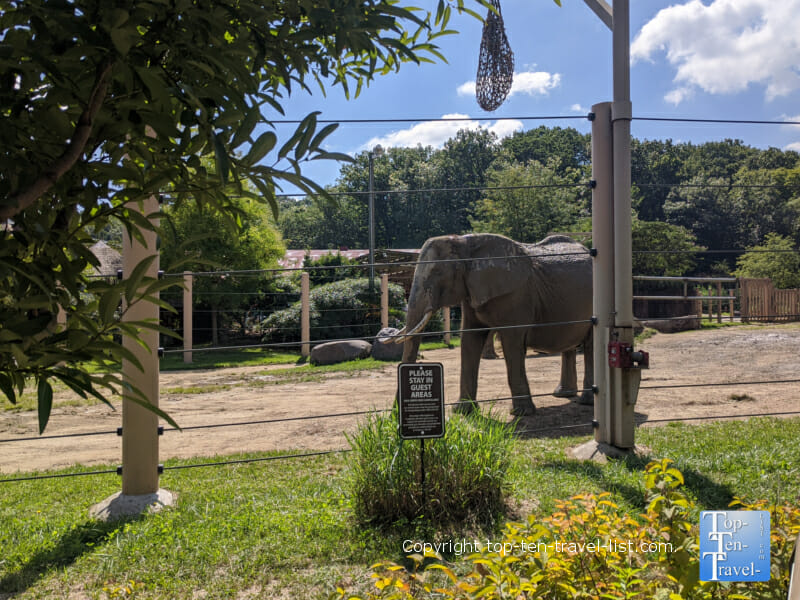 Highlights at this zoo include beautiful landscaping and natural plant life, a wide diversity of animals, unique annual events, as well as overall cleanliness and maintenance. This zoo is very clean and well kept. It is obvious that lots of planning and care was put into landscaping the zoo, designing exhibits, as well as the overall layout and aesthetics. Overall, it's a very attractive space with many nice animals enclosures and opportunities to view wildlife up close.
Take a look at the beautiful greenery, both along the zoo grounds and inside the gorgeous Rainforest exhibit.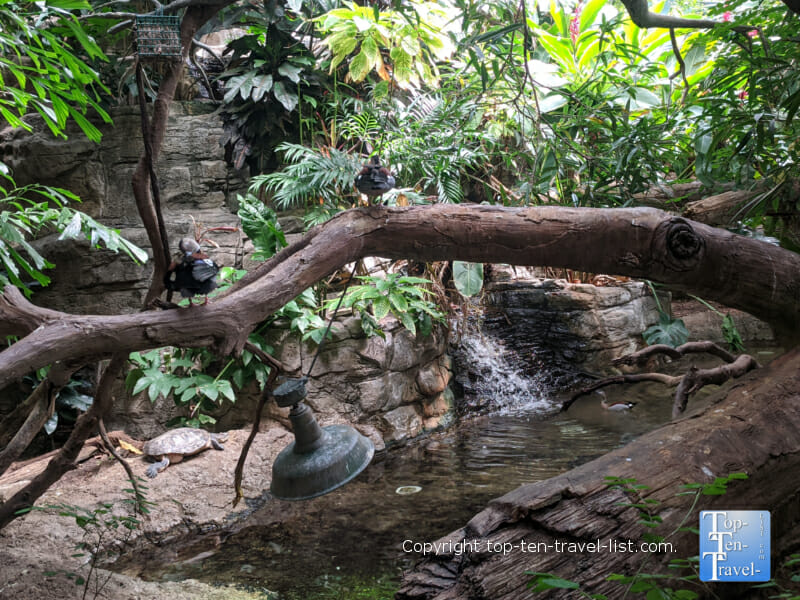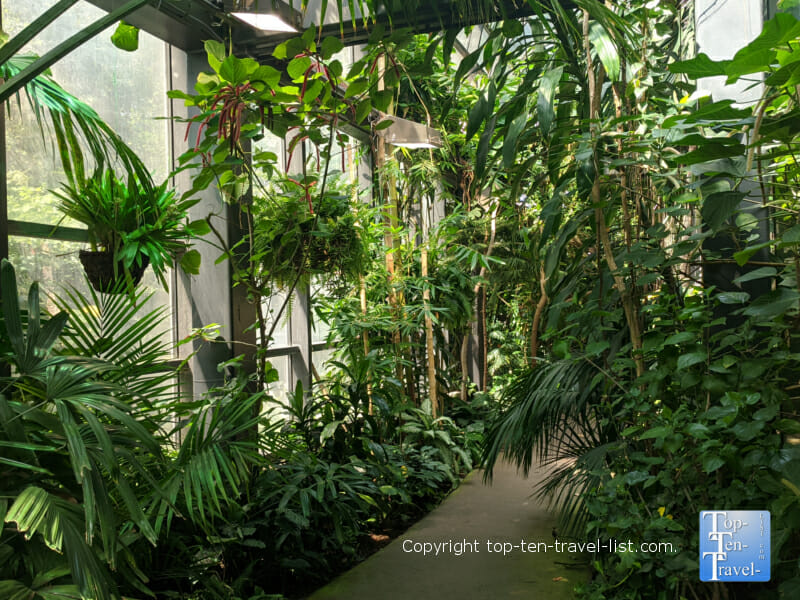 Animal Exhibits
Below is a brief tour of some of the amazing animals you may encounter during your visit. Note that some animals (especially the cats) are more likely to be out and about earlier in the day during the cooler months. Must-see exhibits include:
The gorgeous Rainforest – featuring 10,000 plants and 600 animals from the jungles of Asia, Africa and the Americas.
Primate, Cats, & Aquatics house – Gorgeous indoor/outdoor exhibit featuring cats, primates, a small aquarium, and a large gorilla exhibit.
Wolf Lodge – Gorgeous 3,000-square foot rustic themed cabin.
Asian Highlands – World-class exhibit featuring leopards and red pandas.
Tiger Passage – Large 15,500 square foot tiger exhibit where you can get an up close look at these gorgeous cats. Really cool exhibit which includes overhead passageways which the cats can climb.
How much time do you need?
This zoo is pretty big and it will take at least 3-4 hours in its' entirety to walk through. This could be a good or bad thing depending on how much exercise you want to get in. For those up for a little healthy workout, you can skip the gym. For just $18 per person, this zoo is a great bang-for-your-buck experience considering the size, amenities, and beautiful setting.
Dining at the zoo
There are more than enough dining options including a McDonald's, Pizza Hut, ice cream shops, a donut stand, and all the regular zoo stands and restaurants. Additionally, you can bring in your own lunch and enjoy the lush natural setting via one of the many picnicking areas.
Annual events
The Cleveland Zoo puts on a number of great events throughout the year. Most notably, the Asian Lantern festival and Winter Lights festival continue to impress both locals and guests. A few pics from the Summer 2022 event.
Things to know
The zoo is located at: 3900 Wildlife Way, Cleveland, OH 44109,
The zoo is open rain or shine.
Admission is $18 per adult, $16 per senior, and $14 (ages 2-11). Tickets include admission to The Zoo and The Rainforest.
Parking is free.
The walk to the Primate, Cat & Aquatics exhibit is very steep, yet very scenic with all the trees. A tram ride is available as an alternative most days of the week. Check with the ticket office for hours.
Outside food and drink permitted – no alcohol.
Tips for a great visit
Get here early. The zoo will be less crowded and easier to navigate.
It can get really hot on humid, sunny summer days. Bring with plenty of water, keep hydrated, and visit early in the morning to beat the afternoon heat. Sunblock and sunglasses are a must!
Book special events in advance. Note that the Asian Lantern festival frequently sells out.
Wear comfortable shoes. This zoo involves lots of walking, oftentimes up steep hills. Workout apparel is preferable to jeans.
Avoid Mondays. Admission is free for locals, and thus, it will be extremely busy and difficult to find parking.