Hiking Hotspot: Collier Cove in WNC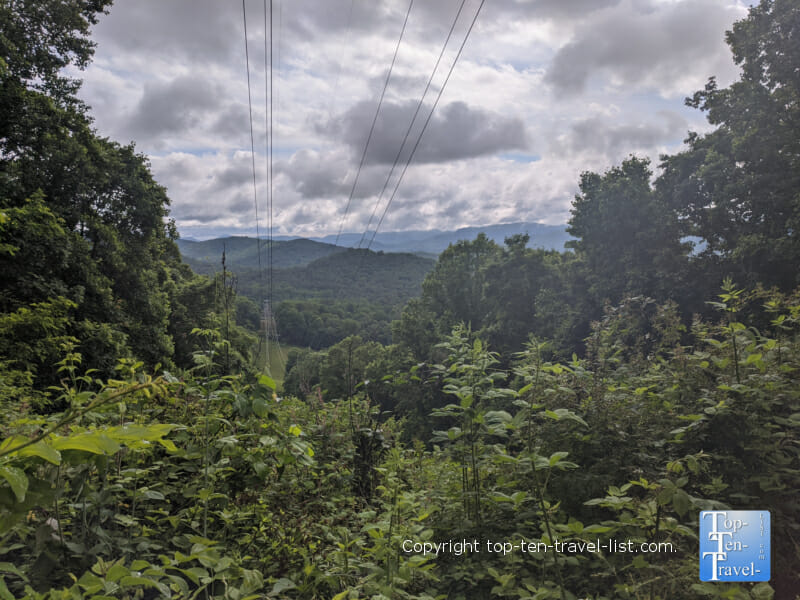 Hidden far away from the tourist congestion in Asheville lies a quaint little known preserve which offers gorgeous views of the Butler mountain range and ample wildlife watching opportunities. If you find yourself seeking a peaceful escape, take a 20 minute drive south of Asheville to the small community of Arden. As an added bonus, a few of Asheville's more popular restaurants have 2nd locations out this way. This is a great opportunity to enjoy the foodie scene sans the hefty tourist crowds. Enjoy a little nature walk afterwards to burn off those extra calories.
Collier Cove Nature Preserve
This is a relatively new park which just opened in 2014. The park consists of 30 acres of wooded land with 2 miles of moderate trails. Unlike most nature preserves which feature trails on the easier, flatter side, you will definitely get your workout in here. The trails are pretty steep and will definitely get your heart pumping. Collier is a great place to get in an all over body workout in the fresh clean mountain air. Fortunately, the trails are short, so a hike here will not take up your entire day.
Along the way, you will walk amongst dense picturesque forest. On most occasions (especially on weekdays), you will have the entire trail to yourself. Several clearings allow for a picture perfect view of the Butler Mountain Range. Overall, this is just a wonderful place to enjoy nature in an uninterrupted quiet setting. You can really rejuvenate and reflect as you hike with nothing but the sounds of birds chirping and the leaves rustling in the air.
On a side note, black bears have been sighted in the area recently. Be sure to take a look at bear safety tips and make plenty of noise while on the trail. Coyotes and various snakes and turtles also inhabit the area. Most notably, the park is an oasis for bird watchers and all sorts of species have been identified.
Location & Parking
The preserve is located at 190 Rhododendron Drive in Arden, NC. Note: You will need to drive up a steep and curvy road to get to the parking area. There is no fee. Also note there are no restrooms or water fountains.
What to do nearby
Breakfast at Biscuit Head – This Southern favorite serves cathead biscuits, housemade jam, gravy flights, and local coffee from Pennycup. Their half breakfast special (includes 2 eggs, a side, and a biscuit) is a fantastic deal at just 6 bucks. Choose from over a dozen jams at their self service bar. Bonus – biscuits are available GF/vegan.
Lunch at Tupelo Honey – Popular Southern chain which first opened in downtown Asheville in 2000. Known for their scratch made Southern menu which includes delicious buttermilk biscuits, sweet potato pancakes, and fried chicken and waffles. Go the healthy route and choose 4 fresh sides as part of the Vegetable Platter lunch special.
Zen Tubing – Take a scenic lazy float along the French Broad River. The perfect way to relax on a hot summer day.
North Carolina Arboretum – 434 acre space featuring maintained nature trails, a massive bonsai garden, and 65 acres of gardens.