"Get Your Kicks on Route 66" in Williams, Arizona
The original "Mother Road," as Route 66 was referred to by John Steinbeck in the classic Grapes of Wrath novel, was once a narrow 2 lane road, spanning from Chicago all the way to the Santa Monica Pier in Southern California, for a total distance of 2400 miles.
Interstate I-40 eventually replaced the historic road in 1956. Although the new highway system meant more efficient travel, it also meant a lost of the novelty and excitement of traveling along Rt 66. Thus, the era started where getting to your destination became more important than enjoying the ride there.
America's most iconic drive – a nostalgic blast to the past
Nevertheless, Route 66 became very famous and is forever ingrained in our mind thanks in part to its' many references in popular culture including the catchy tune "Get your Kicks on Route 66." Today, Route 66 remains the most iconic road with tourists coming from all over the world to explore the last remaining stretches of the famous highway. Although you can no longer drive the entire road, you can still drive & explore many preserved sections.
Back in the 1920's (the road opened in 1926), Route 66 was used by millions of travelers to travel across the American West. At one point, the road was lined with all sorts of quirky diners, motels, neon signs, and tourist attractions. Sadly, many of the touristy attractions are no longer. Modern chains continue to take the place of old unique businesses and much of the rural parts of the road remain vacant. Luckily, there are still a few remaining & charming stretches of the road which maintain that classic, vintage feeling we all love.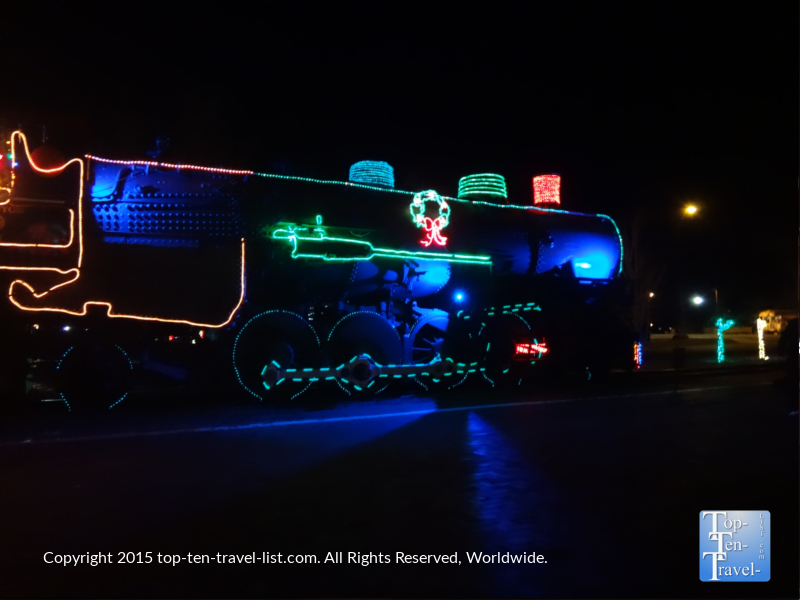 "The last town bypassed by I-40"
Williams, Arizona is home to a small stretch of Route 66 which still maintains the nostalgia of the historic highway. In the charming downtown neighborhood, you will find old-fashioned soda fountains, motor hotels, Route 66 memorabilia and gift shops, classic cars lining the streets, special Route 66 themed annual events, and Route 66 themed cafes. On October 13, 1984, Williams, Arizona became the final community to be bypassed by the new I-40 highway.
By day, you can take a self guided walking tour of all the historic sights and shop for more Rt 66 gifts that you could ever imagine. You could literally deck your whole house in Rt 66 knick knacks if you wanted to. By night, you can take in all the classic neon signs which illuminate the downtown area. The 4 block long Williams Historic Business District is on the National Register of Historic Places. Many of the buildings which stand today date back to the 20's-40's, making the town a good representation of what Route 66 once looked like.
Natural wonders near Williams
Williams is a charming small town with a population just over 3000. Walking around downtown Williams is like taking a step back in time. You will not find any modern chain restaurants or hotels here, just classic old time charm. While enjoying the nostalgia of Route 66 is a must while visiting this small Northern Arizona town, there are numerous other attractions to enjoy. For starters, Williams is just an hour away from the Grand Canyon's South Rim, and you can even take an old-fashioned means of transportation known as the Grand Canyon Railway to get there.
And if you feel like exploring the great outdoors in a beautiful area of the country, your options for hiking are almost endless. Unlike Southern Arizona, Williams sees a 4 season climate, with great hiking conditions most of the year. Check out Sycamore Canyon, Keyhole Sink, or Kendrick Mountain. Additional fun nearby includes a fantastic drive-thru wildlife park known as Bearizona, as well as easy day trips to endless number of National Parks & Monuments. Be sure to put Walnut Canyon and the Petrified National Forest) on your must-see list.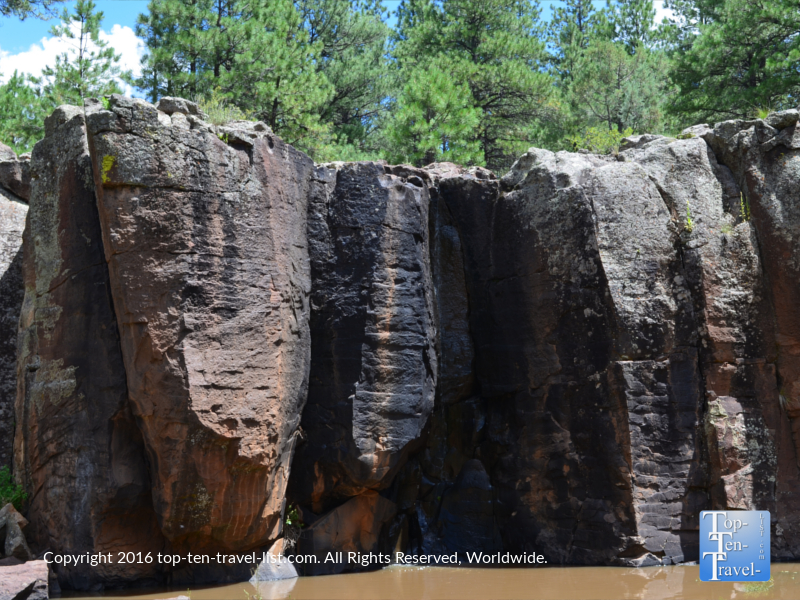 Dining in Williams
There are lots of fun Route 66 themed cafes to check out including Cruisers, Twister's Soda fountain, and Goldie's. These classic diners all feature a great old style design, along with a fun 50's style old-fashioned vibe. If you are looking for a great espresso drink, check out Cafe 326, which has lots of Route 66 memorabilia adorning the walls, along with a nice outdoor patio for the summer season. Pine Country Restaurant is a nice home style cafe serving breakfast all day, lunch & dinner, and the best homemade pies in town. It has a great location in the center of town with big windows overlooking all the sights.
Update: Twister's and Cafe 326 have closed.
Why you should visit Williams
Williams makes for a perfect starting point for your Grand Canyon/Northern Arizona adventure. In fact, as soon as you enter, you will notice a sign welcoming you to the "Gateway to the Grand Canyon." The convenient travel time to the canyon as well as other fantastic natural attractions in the region, not to mention the rare opportunity to enjoy the small town atmosphere of a historic Route 66 town, makes Williams a great destination for anyone interested in sightseeing, history, and nature.
Stop by the Visitor's center for a map with detailed info on Route 66 points of interest.