What is your favorite travel app?
There are plenty of fantastic travel apps available to choose from today. Luckily, most of them are also free! These apps are great for finding information about hotels, attractions, restaurants, and even gas prices. I love having all this information handy no matter where I go. I have compiled a list of a few of my favorite travel apps. Feel free to share some of your favorites!
 Trip Advisor
Trip Advisor is one of my favorite apps for finding the best attractions and restaurants in a new city. You can browse through hundreds of honest reviews of restaurants, hotels, and attractions. It is very easy to use – you just type in the name of the city you are visiting, then click on what you are looking for (i.e. restaurants) and you will be presented with a list of all the reviewed restaurants, conveniently ranked based on highest-lowest average review. This is a great way to narrow down your search for restaurants and attractions.
Kayak
Kayak is one of my favorite apps for finding the best deals on hotels and flights. The best part of Kayak is that it takes out the hassle of having to search multiple sites for deals. You just get the best price without having to do all the work. Kayak also allows you to compare hotel, airfare, and car rental prices with other similar sites like Expedia, Orbit, and hotels.com. I have been using Kayak for a long time – I almost always end up booking through Kayak.
Groupon
Groupon is one of the best apps for finding fantastic deals on local restaurants, attractions, hotels. I frequently use it to try out new spas as there is not as much of a risk involved if I pay half the price. I usually sign up for Groupon in the area I will be vacationing before my trip. I can conveniently check for my new deals each day of my trip and purchase one if any suit my interest. You can conveniently redeem the deal from your phone, so you don't have to worry about finding a printer. Most of the deals on Groupons are offered at least 50% discount so if you find one you are interested in grab it right away before it sells out!
Gas Buddy
Gas Buddy is a fantastic app for finding the cheapest gas either in your area or along your travel route. Just click in your city, state and you will be presented with a list of the cheapest places to get gas. This app is so convenient – you may know all the gas prices in your own area but it is nice to know what the cheapest stations are away from home as well. Gas prices can vary dramatically so anything you can do to save will really add up!
Urbanspoon
Urbanspoon is a great app for browsing through reviews of local restaurants. Restaurants are sorted highest-lowest by the percentage of recommended votes. Dining at a bad restaurant can really ruin your vacation experience – choosing a restaurant where the majority of people recommended dining at  could make the difference between a mediocre and great trip. Another feature which I love about Urbanspoon is that they often have a restaurant menu available. Sometimes, it is hard to find a menu with prices – Urbanspoon usually has one available. Address and phone numbers for each restaurant are also conveniently available. This is a great, convenient app to pull anytime.
Weather Underground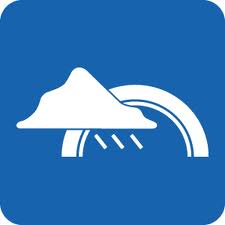 If you are addicting to checking the weather forecast like me, then you will love Weather Underground. It is very easy to input your zip code and check the forecast for both your current area and the surrounding zips. You can also view a 10 day forecast. This app is very helpful when planning outdoor activities during a trip! It is nice to be able to pull up all this information quickly.
Yelp
Yelp is a great travel app because of the advanced search features. You can conveniently sort restaurants based on what attributes you are looking for (type of cuisine, price, and distance). You can also search results based on highest-lowest ratings which is almost always beneficial. This is a great app for those who need to make a quick decision regarding where to dine, stay, or play. Various photos are often available to help you with your decision.
Open Table
The Open Table app is great for making restaurant reservations on the go. This really is more convenient than looking up a phone number and calling to make a reservation. I like that you can easily make changes to your reservation yourself without going through the hassle of calling the restaurant.
[poll id="4″]