Spring Break Travel: My Favorite Quiet Spring Break Destinations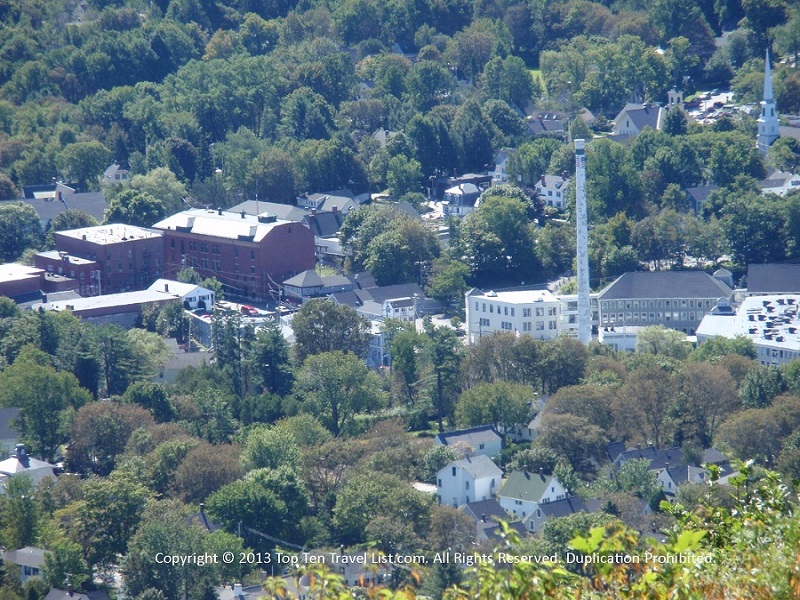 Are you planning a spring getaway? You could travel to a popular warm weather hotspot or you could visit a quieter natural destination for more peace and relaxation. I have come up with a few ideas for quiet spring break destinations, based on my own experiences in each of the areas. If you are looking to have a great time without being surrounded by noisy college students, then continue reading on!
The Inn at Ocean's Edge is a beautiful oceanfront resort located on 7 acres of private waterfront property in Lincolnville, Maine. You can walk right down the steps to the private beachfront. The gardens are beautiful and the vanishing edge pool is amazing. There is also an outdoor hot tub, sauna, and fireplace for those cool spring nights. The beautiful outdoor landscaping and pool area was definitely one of the highlights of our visit. Massage treatments are also available.
The inn rooms vary in price depending on amenities (we booked a deluxe room for $250 which included a jacuzzi tub and fireplace). Each inn room has a summery/fresh feeling making it a perfect spring destination. The morning breakfast is held in a beautiful dining room overlooking the ocean. As for area activities, I highly recommend planning a day in nearby Camden – Camden Hills State Park is beautiful. And Downtown Camden (plenty of local restaurants and shops) is a wonderful afternoon destination for shopping & dining.
Camden, Maine – "Where the mountains meet the sea"
Camden, Maine is a beautiful small town located along the Mid coast of Maine. The combination of beautiful green mountains and water views is extraordinary. The spring is a great time to visit as the number of tourists soars during the summer months. The downtown area is scenic and features great local stores and restaurants (I highly recommend Camden Deli). You can walk over to the waterfront from the downtown. Another must in the area is Camden Hills State Park – the views from the top of Mt. Battie are amazing! Camden Hills is one of my best hiking experiences – a good workout without being too intense, no dangerous wildlife to worry about, and gorgeous views.
Spring is a great time to visit Niagara Falls to get a peaceful escape without worrying about the summer crowds. The views are amazing and seeing them at night when they are lit up in all different colors truly is a sight to see. Every night there is an illumination show, where the Falls are lit up different colors of the rainbow. There are plenty of attractions in the area, my favorite being the Cave of the Winds – where you get to walk underneath the Falls. Being so close to the Falls really is a cant-miss experience.
Spring is a fantastic time to visit Yellowstone because there are less crowds, hotels and restaurants are cheaper, and you can take pictures without people in your way. On my spring visits driving through the park, there was barely anyone around. Being able to drive freely through the park and stop whenever we wanted to take a photo was perfect. Compare this to the summer months, when you will likely be stuck in bumper to bumper traffic.
Yellowstone roads open to car travel on April 19th (not all roads will be open, however, you will be able to enter the North & West Entrances to Norris, Madison, Canyon, & Old Faithful). Old Faithful is definitely worth a visit. Tip: stop in the visitor's center for maps and tips on the best places to spot wildlife. Also, bring a lot of snacks as there are not many places to stop for food once you start driving. Plan for a whole day.
Check out my Yellowstone photo gallery