Peaceful Hiking at Breakheart Reservation in Massachusetts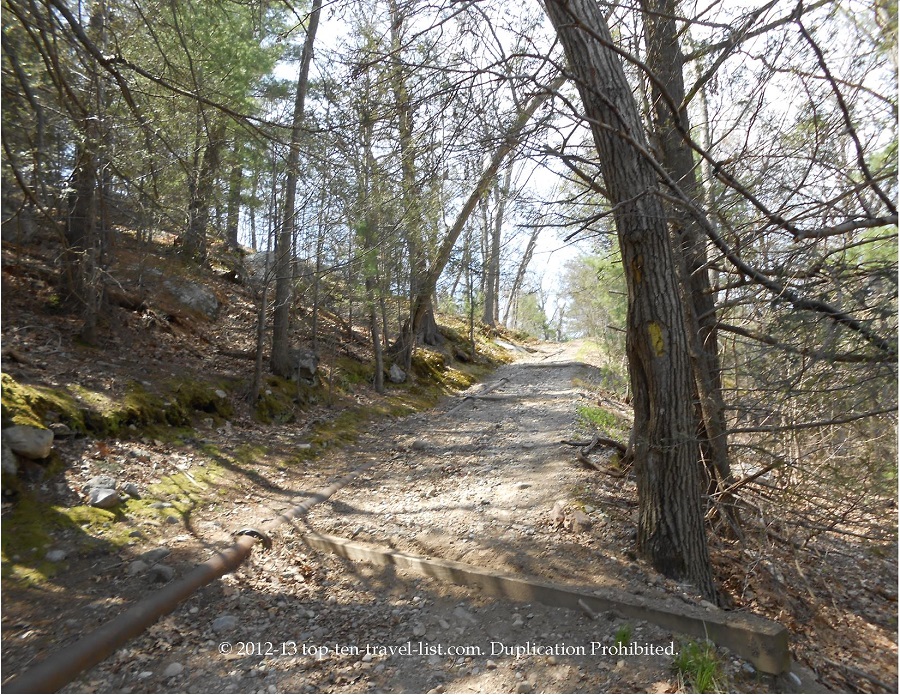 This weekend, Mike and I decided to find a new place to hike as opposed to Myles Standish State Forest. We had heard about this hiking gem near Boston, called Breakheart Reservation. We heard that there were some views of the Boston skyline from the top of one of the hikes, which would be interesting to see.
Beautiful hiking just outside the city
There are several hiking trails which intertwine to produce longer hikes. We probably hiked for 2 and a half hours. The views of the lake were gorgeous, unfortunately many of the trees still did not have any leaves. I imagine it would be quite scenic during the summer months with all green trees. The views of the Boston skyline from one of the 200 feet hills was not as majestic as I was expecting, but pretty nonetheless.
Altogether, the hiking was decent, although not the best. Trails were not marked as well as I would have liked, and we almost got lost at several points. There are plenty of hills to get a decent workout in on the trails, and also a flat paved path for those looking for a less intense workout. Nice and quiet too with barely any crowds. Most of the visitors seemed to be walking dogs along the paved trail. We prefer hiking amongst the trees, so we stuck with a few of the hillier trails like the Ridge trail. Hiking at Breakheart Reservation is a relaxing way to explore nature and get some exercise in on a weekend afternoon, especially if you are coming from the city. The beach is a nice stop for relaxing scenic views.
Location/Parking
Plenty of free parking was available at the Saugus entrance. There are bathrooms, vending machines, and maps for your convenience. Great place to visit if you are looking for a bit of nature right out of Boston.
Breakheart Reservation
177 Forest St
Saugus, MA 01906