Attraction of the Week: City of Rocks
City of Rocks, a surreal geologic wonder in Southwestern New Mexico, is one to add to your bucket list of oddball roadside attractions. Seemingly popping out in the midst of nowhere in the isolated desert of New Mexico are the grand towering rock formations known today as the City of Rocks. Today, these oddly shaped rock formations are one of the most popular tourist attractions in the state.
The interesting rocks we see today are the result of a volcanic eruption millions of years ago. Some of the rocks stand as high as 40 feet tall, towering above the surrounding flat desert lands. As the rocks tended to form in isolated groups, the landmark was accordingly named the City of Rocks.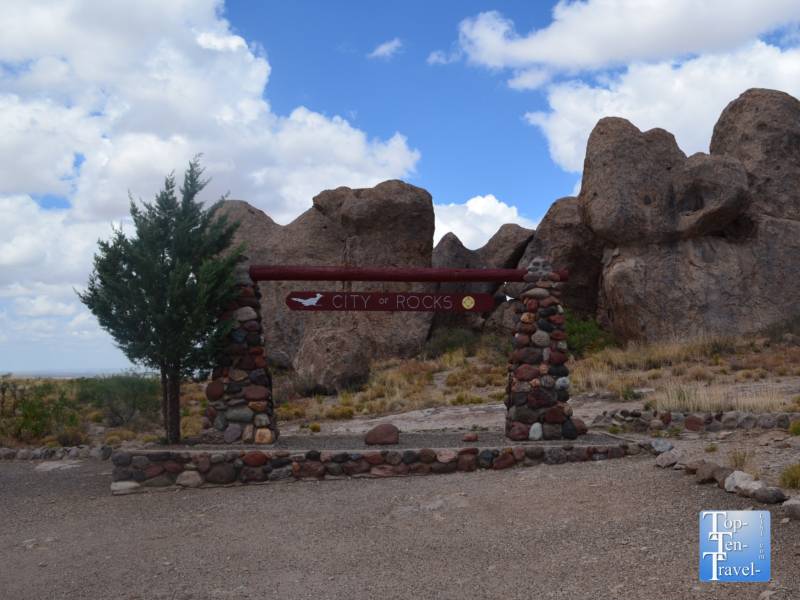 A scenic drive as well as a few short trails will give you an up close look at these massive rocks. Camping and stargazing are also popular here due to the absolute desolateness of the area. The park frequently hosts special events such as stargazing nights, so check the lineup while you are in the region.
While not necessarily worth going out of your way for, The City of Rocks is a great daytrip for anyone staying in the Silver City area. It also makes for a unique roadside stop if you need to stretch your legs and walk around a bit after driving through the barren desert for hours on end. City of Rocks is just one of many unusual places to visit on any roadtrip through the great Southwest.
A few pics of the various unique formations you will see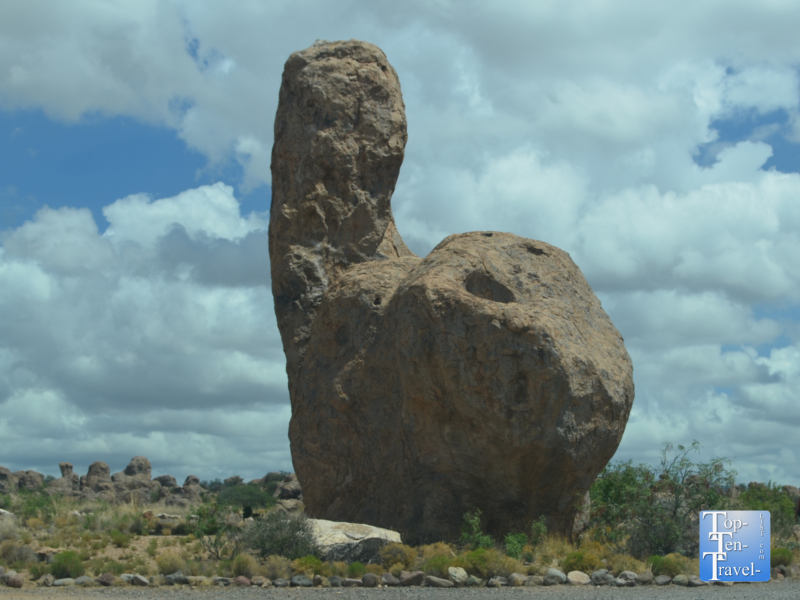 As an added bonus, the wonderful Faywood Hot Springs is just a few miles down the road. If you have never soaked in a natural hot springs, you are in for a treat. Faywood is home to several mineral enriched springs, which have been used by people for decades as a means to heal various ailments.
The healing power of hot springs is a result of a combination of warm soothing waters (temps range from the high 90's to 105 or so) and a rich supply of minerals, including magnesium, which many of us lack today. Here is a full analysis of the mineral content. Faywood has 3 clothing required and 3 clothing option pools, in addition to a few private pools. Fortunately, all the pools are pretty shady so you can enjoy them even during the hot summer season. Rate are just $13 per adult and the hours are 10am-10pm, 7 days a week.
Location: 327 New Mexico 61, Faywood, NM 88034
Entrance fee: $5 per car