Attraction of the Week: City of Rocks
City of Rocks, a surreal geologic wonder in Southwestern New Mexico, is one to add to your bucket list of oddball roadside attractions. Seemingly popping out in the midst of nowhere in New Mexico's isolated desert stand the grand towering rock formations known today as the City of Rocks. Today, these weirdly shaped rock formations are one of the most popular tourist attractions in the state.
History of The City of Rocks
The interesting rocks we see today are the result of a volcanic eruption millions of years ago. Some of the rocks stand as high as 40 feet tall, towering above the surrounding flat desert lands. As the rocks tended to form in isolated groups, The City of Rocks name arose naturally.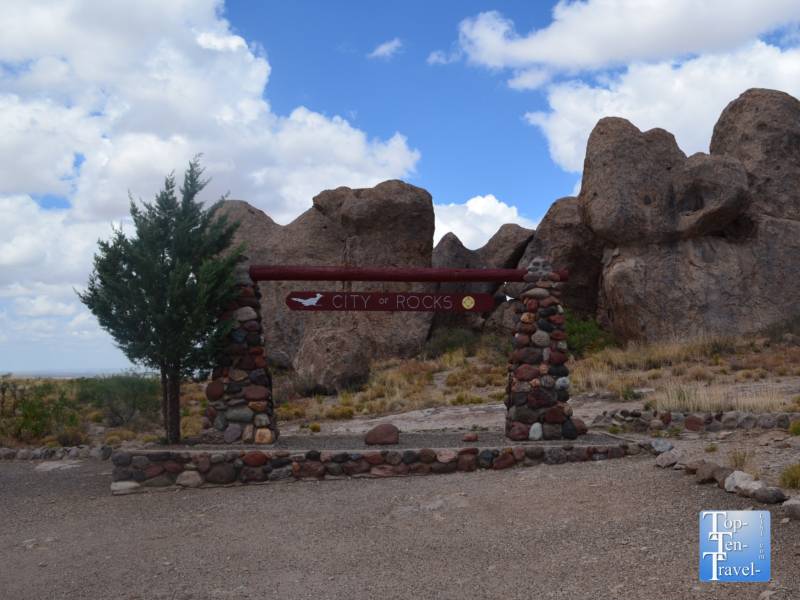 The park is home to a scenic drive and several short trails, thus giving you an opportunity to get up close and personal. Camping and stargazing are also popular here due to the absolute desolateness of the area. The park frequently hosts special events such as stargazing nights, so check the lineup while you are in the region.
While not necessarily worth going out of your way for, The City of Rocks is a great roadside detour. Anyone into oddball attractions & the unusual will want to plan for a stop here. If anything, you will get an opportunity to stretch your legs and walk around a bit after endless hours driving through the barren desert. City of Rocks is just one of many unusual places to visit on any roadtrip through the great Southwest.
So many exotic looking formations! Take a look!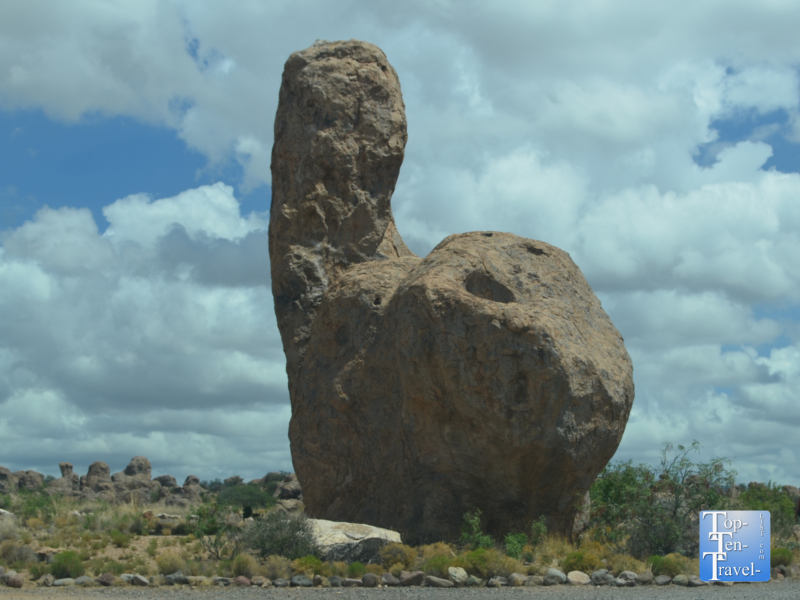 Faywood Hot Springs – a worthwhile side trip
As an added bonus, the wonderful Faywood Hot Springs is just a few miles down the road. If you have never soaked in a natural hot springs, you are in for a real treat. Faywood is home to several mineral enriched springs. People have been soaking in these springs for centuries as a way to cure natural ailments. The springs are especially beneficial for joint and muscle related problems.
The healing power of hot springs arises from a combination of warm soothing waters (temps range from the high 90's to 105 or so) and a rich supply of minerals, including magnesium, which many of us lack today. Here is a full analysis of the mineral content. Whether or not you enjoy any health benefits, soaking in the springs is a real treat after a long day of driving, hiking, or exploring natural wonders!
Faywood offers 3 clothing required and 3 clothing option pools, in addition to a few private pools. Temps range from 102 to 107 degrees. Fortunately, all the pools are pretty shady so you can enjoy them even during the intensely hot summer season. Rates are just $18.25 per adult/$8.75 per child, and the hours are 11am-8pm, 7 days a week.
Location: 327 New Mexico 61, Faywood, NM 88034
Entrance fee: $5 per car