12 things to do in Sarasota, Florida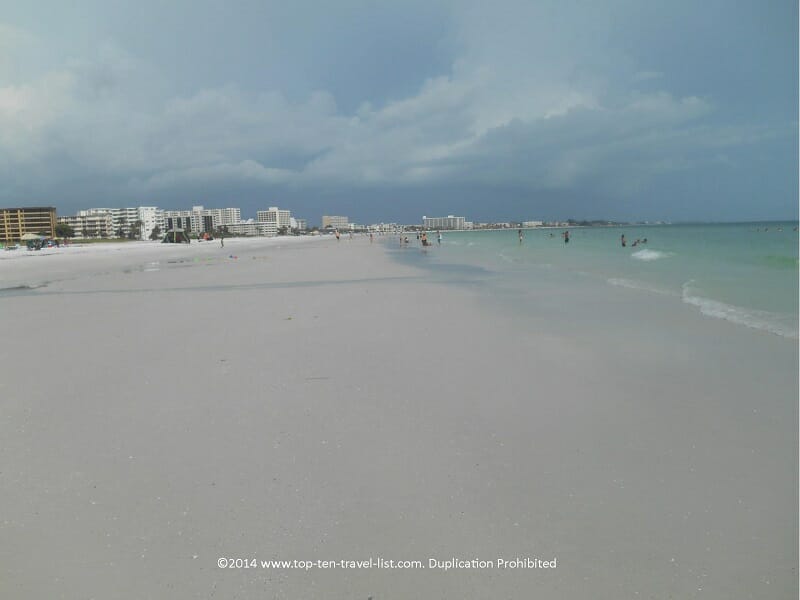 Sarasota is one of the most beautiful vacation destinations on Florida's Gulf Coast. The beaches are award winning, a tough feat in a state with many great options. Siesta Key beach, with its' powdery fine 99% quartz sand, even won the International Sand Contest in 1987. Besides white sandy beaches, the Sarasota area is known for its' many beautiful parks and gardens. History buffs will be interested to learn that the Ringling Brothers Barnum & Bailey's winter home is located here and open for tours.
A number of great restaurants and plenty of boutique shopping options will give you plenty to do in between digging your toes into the soft sugar sand. Below is a list of 12 must-dos to add to your Sarasota/Siesta itinerary.
1. Spend the day soaking up nature at Myakka River State Park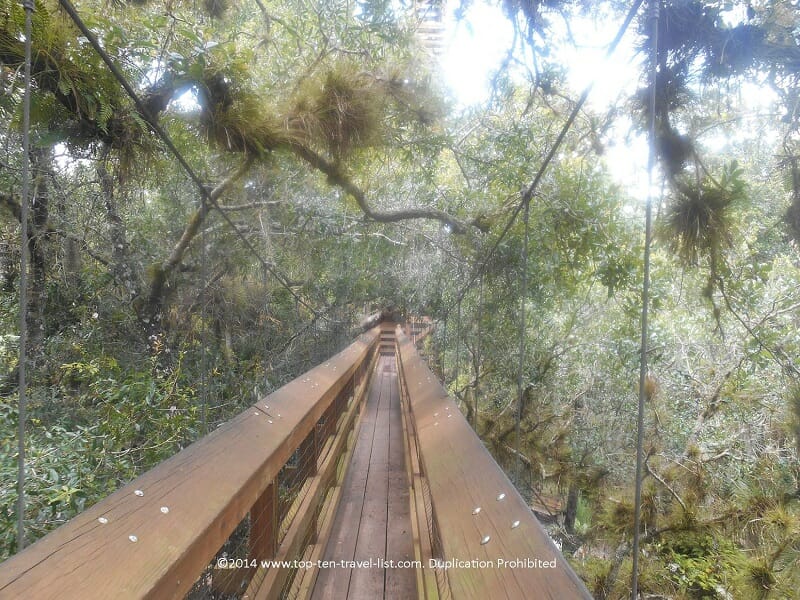 Besides the beaches, a trip to Myakka River State Park should definitely be a top priority during your time here. This gorgeous park is one of Florida's oldest and largest. There are many amenities here including miles of hiking & biking trails, a canopy walkway, boat rides, and a scenic driving loop. Most of the time, the park is much more peaceful than the tourist laden beaches.
Myakka is the perfect place to spend a quiet day enjoying nature, even more so following a tiresome day at a crowded beach. Along with enjoying the native flora and fauna of Florida, you may catch a glimpse of a gator or 2. Other small wildlife like armadillos and gopher tortoises frequently make appearances. This park also happens to be one of the best birdwatching destinations on the Gulf. Grab your binoculars and enjoy a quiet stroll over lush wetlands via Birdwalk.
2. Dig your toes into the soft white sand of Siesta Key Beach
Some of the softest whitest sand in Florida can be found at Siesta Key beaches. Tourism has been growing by the year, and thus, long gone are the days when you can enjoy a quiet day at the beach mostly to yourself. This is even more so the case during the busy "snowbird" winter season. Recently, Siesta topped the chart of America's Best beaches in a Trip Advisor ranking. Fortunately, the beach is fairly wide, so there is still ample room for everyone.
Whether you prefer sunbathing or swimming, playing sports or reading a book, long walks or collecting shells, this beach basically offers it all. If you are looking to amp up the excitement a bit, consider embarking on a parasailing adventure.
3. Hunt for shark teeth at Caspersen Beach
One of the best souvenirs you can take home will not cost you a dime. At Caspersen Beach, you can hunt for million+ year old prehistoric shark teeth. Caspersen is located in nearby Venice, which claims the title of "shark tooth capital of the world." Around low tide, many shark teeth fossils can be found, some of which are 20 million years old! Some people choose to use a special shifter which supposedly makes the fossils easier to find.
Even if you leave with nothing but a great view, this pretty beach is worth a look. The scenery is quite gorgeous compared to other Sarasota area beaches, making it a prime photo spot.
4. Take a stroll around Siesta Key village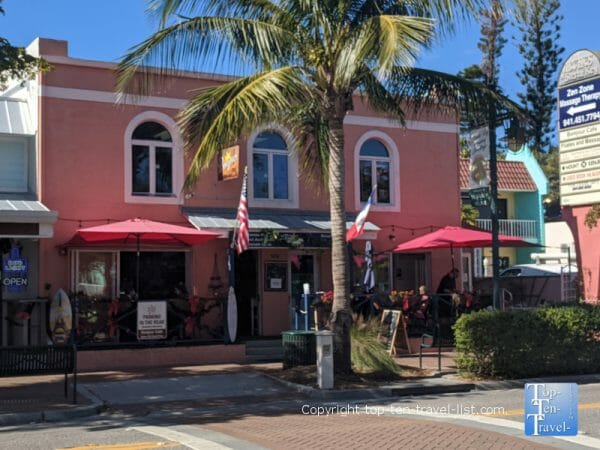 Siesta Key Village is the perfect place to enjoy a cup of joe before your beach adventure. Many local mom and pop businesses line this open-air shopping district. The area has a nice beachy vibe with colorful businesses and tropical decor everywhere you look. Mojo Risin' is an eclectic local coffee shop with a great patio. Take a seat, and enjoy the warm tropical breeze with a delicious cup of coffee in hand.
They also serve delicious smoothie bowls and fresh homemade pastries. Lots of healthy stuff on the menu here compared to other options in town. The vegan lavender muffin and cinnamon roll are treats worthing splurging your calories on. Bonjour French cafe is a wonderful local choice for lunch. Treat yourself to a decadent crepe or a croissant sandwich. They have a lovely little patio which is perfect for people watching.
5. Dinner at Columbia restaurant
Columbia, Florida's oldest restaurant, originally opened its' door in Tampa's historic Ybor City back in 1905. Today, the largest Spanish restaurant in the world has numerous locations throughout Florida including one in Sarasota's charming St. Armands Circle, a lovely open-air shopping district.
This restaurant really offers it all with exquisite food, ambiance, and service. The decor is just gorgeous. You will find lots of great Cuban dishes to try on the menu here, including any of the Paella dishes. Do start your meal off on a high note with a bowl of Cuban black bean soup and Black Bean cakes to go along with the amazing complimentary cuban bread.
6. Enjoy lush tropical scenery at Sarasota Jungle Gardens
Sarasota Jungle Gardens, a lush 10 acre botanical garden, is one of Florida's oldest tourist attractions. Since 1939, visitors from all over have enjoyed the beautiful manicured gardens. In addition to seeing lovely native plants, you will also have the opportunity to see lots of wildlife. Many of these birds and animals have been rescued.
A few of the animals you may encounter during your visit include crocodiles, lemurs, and flamingos. Bird and reptile shows occur throughout the day, so be sure to check the schedule prior to your visit.
7. Watch a sunset at Lido Beach
While Siesta Key claims the title for softest sand in Sarasota, Lido Beach wins the award for best sunset destination. You really cannot visit Florida without watching at least one vibrant sunset via a beautiful beach. While the sand isn't quite as smooth at Lido, there are a lot of interesting shells to collect here. Another bonus is that this beach is located within walking distance of St. Armands Circle.
If your visit falls on a Sunday (February-May), you will want to time your visit in the afternoon (around 2pm) to enjoy a free performance by the Sarasota Ski-A-Rees water ski team.
8. Enjoy a specialty cup of coffee at Buddy Brew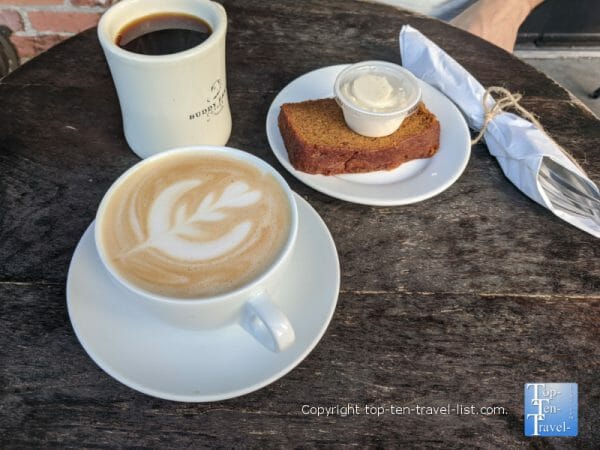 Buddy Brew is a fantastic specialty coffee roaster which opened its' first Tampa cafe in 2010. Since then, multiple cafes have opened along the Gulf Coast. They serve some of the best coffee and specialty drinks in the state. In Sarasota, Buddy Brew is definitely the place to go to savor a perfectly made latte, espresso, or drip coffee. Their sweet treats are also delicious. If your visit falls during the autumn season, you need to try their version of the Pumpkin Spice Latte made famous by Starbucks.
The Sarasota cafe is located in the heart of downtown. There is a nice little patio which you can enjoy during the milder months. A small selection of pastries, quiche, and sandwiches are available. Overall, this is a great place to enjoy a light breakfast before hitting any area attractions.
9. Spend time with adorable kittens at The Cat Depot
Any cat lover in town will definitely want to make room for a visit to Sarasota's Cat Depot. This adoption center houses dozens of rescue cats. What sets this place apart from ordinary rescues is that the setup is quite unique as the cats are allowed to roam freely in various themed rooms.
Even if you are not currently looking to adopt, the depot is open to all cat lovers. There are many different airy decorated rooms filled with plenty of cat trees, scratchers, and toys for the cats to enjoy. Each cat also has access (via a patio) to enjoy the sunny Florida climate. To date, more than 17,000 cats have been adopted. Donations and volunteers are always appreciated!
10. Take a walk around Rothenbach Park
One of Sarasota's nicest parks lies far away from the beach tourist crowds. If you are seeking a quiet place to get in a good workout, head over to Rothenbach Park. Here you will find more than 5 miles of paved trails. A great place to enjoy a leisurely bike ride or walk. Keep your eyes peeled – alligators, along with many species of birds, can be spotted along the way.
Unfortunately, the trails are not that shady, so plan on arriving earlier in the day before the intense afternoon sun hits.
11. Relax at Oscar Scherer State Park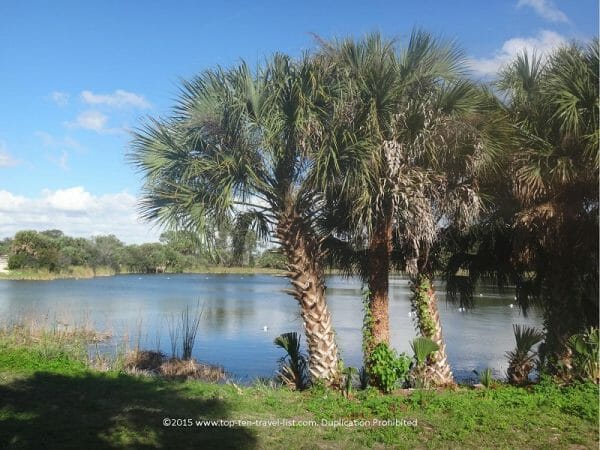 Oscar Scherer is a beautiful place to spend a few hours in nature. One of the best amenities here is a lengthy bike trail. A 10 mile section of the Legacy bike trail runs right through the park. If you prefer to be on your feet, there are 15 miles of diverse hiking trails. More opportunities for fun-in-the-sun include canoe and kayak rentals, picnicking areas, a 3 acre freshwater lake for fishing, and swimming and snorkeling in Lake Osprey.
Bird lovers will definitely be pleased with this park. Request a bird species list when entering the park. Be on the lookout for Bald Eagles and Florida Scrub Jays on the trails. You may also encounter gopher tortoises and alligators, especially during the cooler season. Overall, Oscar is a great place to enjoy Florida's natural side.
12. Enjoy a laid-back morning at Turtle Beach
Turtle Beach was named as so for its' large population of sea turtles which nest on the shore. Being located on the southern end of Siesta, this one is often overpassed by tourists. Compared to Siesta, Turtle barely sees any traffic, thereby making it the perfect choice for anyone seeking a quiet beach walk, a serene place to read, or simply a beautiful destination to collect shells.
On the downside, the sand here is not as smooth and the beach is quite narrow. However, it really is nice to experience a Florida beach without the big rowdy crowds. Bonus – if you visit early in the morning, you may just get lucky enough to see a dolphin.