Northern Arizona Fall Foliage Gallery 2016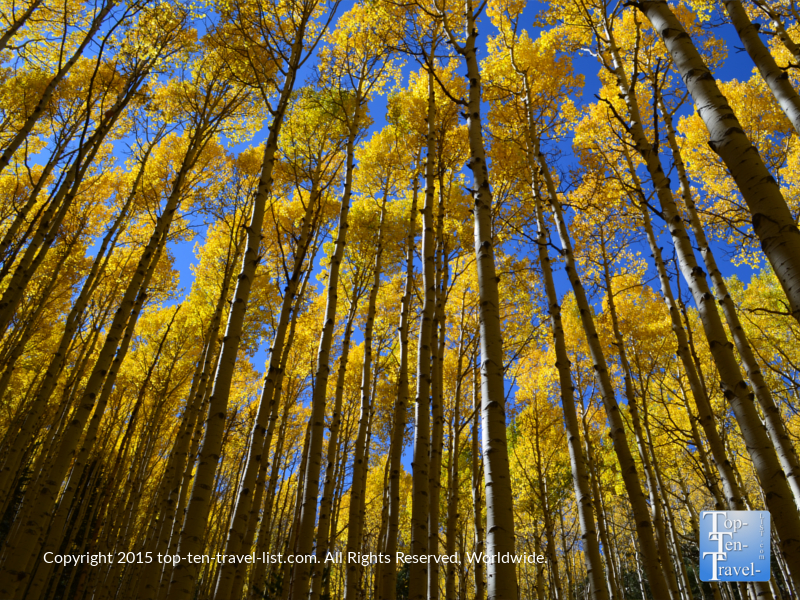 2016 was another amazing fall foliage season in Northern Arizona. Many may be surprised to find out that Northern Arizona, not to be confused with the mostly barren southern portion of the state, is considered to be one of the top destinations in the country for leaf peeping. This will likely really come as a surprise to some who think of the state as nothing more than an empty desert. However, many of the trails and scenic drives this time of the year, are loaded with the stunning fall color you would only expect to find in places like New England, the Midwest, and the Mid Atlantic. Although I prefer the more expansive & diverse fall color scenery of the East as opposed to the random fall foliage scattered in only certain areas out West, I have to say that the fall color which does exist in Northern Arizona is nothing short of amazing.
Many cities, especially Flagstaff which sits high at 7000 feet, really shine this time of the year with striking golden aspens. The aspens are so bright and they tower above you, creating a unique picture perfect fall scene not found anywhere else. The San Francisco Peaks, the tallest mountain range in Arizona, offer plenty of opportunities for dramatic fall color hikes. From late September-mid October, the trails begin to shine with shimmering golden aspens. The spectacular fall scenery is considered to be amongst the most magnificent out West, if not the entire country.
Below are a few scenes of the most spectacular fall foliage for 2016. Enjoy the pictures and be sure to visit yourself one day to immerse yourself in the stunning beauty. Pictures really do no justice!
Northern Arizona 2016 Fall Foliage Gallery
For more pictures of fall foliage throughout Northern Arizona and info on how to get to each trail, take a look at my list of the  top places for fall foliage in Arizona.