Fall River Heritage State Park: Fantastic Views of the Taunton River
Fall River Heritage State Park is located on the Taunton River in Fall River, Massachusetts. There is a small boardwalk (about a 1.25 mile walking path), an antique carousel, and a World War II Memorial. Adjacent to the state park lies Battleship Cove, a maritime and war museum. The USS Massachusetts is one of only eight United States Battleships remaining. The walking path provides great views of the river, the Charles M. Braga Memorial Bridge, and this iconic battleship.
Bicentennial Boardwalk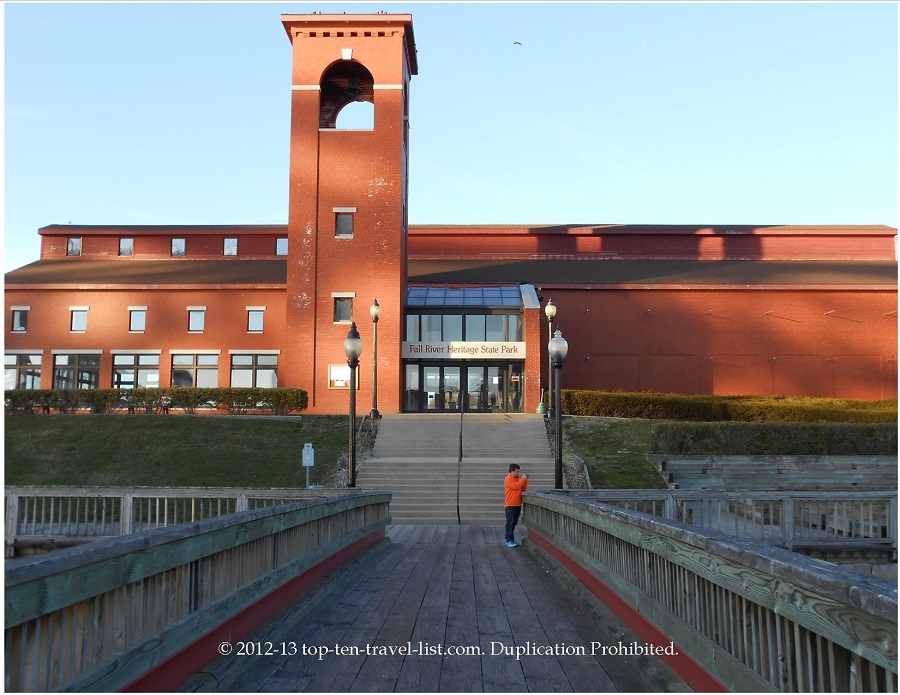 Antique Carousel
View of the USS Massachusetts
World War II Memorial Plaque
World War II Memorial
Fall River Heritage State Park is by far the best place to exercise in the city. The beautiful waterfront views along the way provide a great backdrop for jogging, walking, or biking. For history buffs, it's a cool experience to see the World War II battleships along the path. The trail is about 1 mile long, so you can make it a short casual stroll or complete it several times for a full workout.
Address: Davol St, Fall River, MA 02720. Free parking.
More to do in Fall River
Also be sure to check out the infamous Lizzie Borden home while in the vicinity. Both overnight stays as well as daytime tours are available. If you are all interested in this case, definitely book tickets for the tour. The guides are super knowledgeable about the case and will pass out real evidence and photos for you to explore.