Attraction of the Week: The Cleveland Museum of Art
One of the country's most impressive art museums is unexpectedly located in Cleveland, Ohio. Featuring a diverse collection of more than 45,000 pieces of art from around the world, it frequently rates as one of the country's best art museums. Along with showcasing pieces from famous artists like Picasso, Monet, and Van Gogh, the museum houses an incredible collection of African and Asian Art. Best of all, entry to the museum is completely free to the public, all year-round. As the city's premier attraction, you will definitely want to take a few hours to explore the wonderful collection at The Cleveland Museum of Art.
History of The CMA
The museum was founded in 1913 "for the benefit of all the people forever. Industrialist Jepetha Wade donated the land for the museum. Written into the deed was the phrase above. Today, the museum continues to strive to be a place of inspiration for all with a focus on diversity and inclusion. Museum trustee Helen Forbes Fields said "As a museum dedicated to the art of every culture, place and period, diversity is a core value. With this plan, we are poised to set an example and better represent the many audiences of our community and world,"
Not only is the collection beautiful, but the building itself is quite stunning. Cleveland firm, Hubbell and Benes, designed the neoclassic white Georgian marble building. The collection has continued to grow since the museum opened in 1916. Today, the museum is most well-known for its' wonderful Asian art collection. However, you will get to explore art from around the world during your visit. Take a look below at some of the collection highlights.
Read more about the history of the museum
The Collection
The diverse collection includes artwork from every part of the world. The CMA is a really interesting place to visit as you get to learn more about so many different cultures. A brief overview of some of the outstanding collections on-site:
African Art – This collection includes roughly 480 works, mostly wood masks and figures from West and Central Africa.
American Painting and Sculpture – Explore 300 American paintings and ~90 sculptures from 1750 to 1960 in this section. Included are 100 works by Cleveland artists.
Egyptian and Near Eastern Art – According to the museum, Ancient Egypt artifacts were the first objects acquired by the museum. Today, the collection is considered one of the best.
Greek and Roman Art – This collection spans 3800 years and includes stone and bronze sculptures including the Apollo Sauroktonos figure attributed to Praxiteles.
Chinese Art – Spanning 5000 years, the diverse collection includes beautiful paintings, ceramics, textiles, and sculptures in a variety of mediums.
Contemporary Art – Art pieces in this collection date from 1961 to today. Here you will find many popular modern art pieces including Andy Warhol's famous Marilyn x 100.
Modern European Painting and Sculpture – Features 537 paintings and sculptures from 1800 to 1960. Most impressive are the impressionist and post impressionist paintings by Monet, Cezanne, Renoir, and Degas. Also, works from many avant-garde artists of the 20th century, most notably Picasso are featured here.
Japanese Art – Considered one of the best collections outside of Japan. This collection includes 1,950 works spanning ~5,000 years. Japanese calligraphy, paintings, sculptures, prints, and ceramics represented.
Textiles – Over 4,500 textiles from 62 countries, 2000 BC to today are part of this renowned collection.
Photo tour
A brief photo tour of some of the more interesting art pieces. Be aware that the space is pretty massive and this is simply a glimpse of some of the highlights. Do take your time strolling around, enjoying the wonderful diverse collection.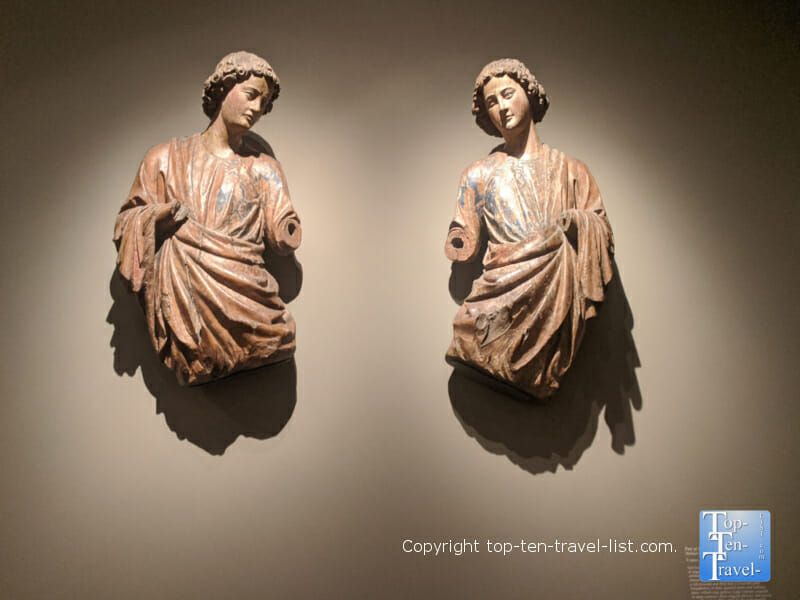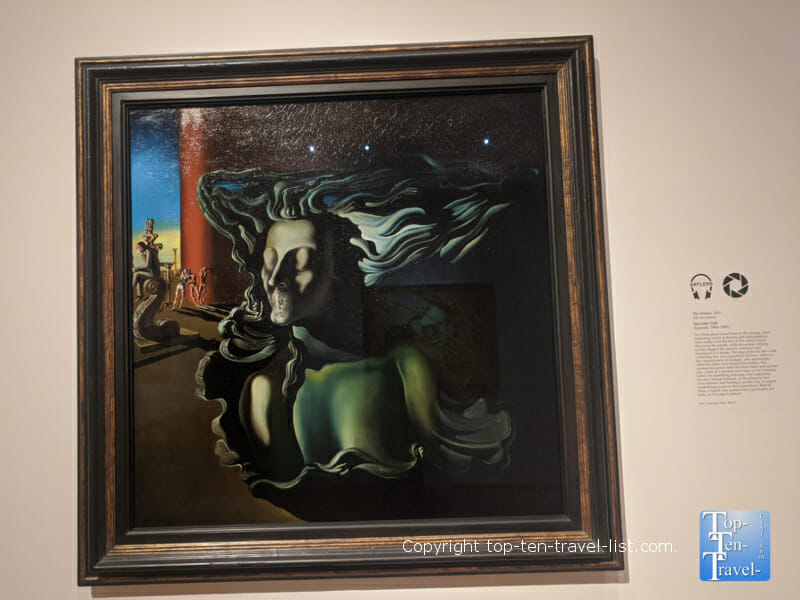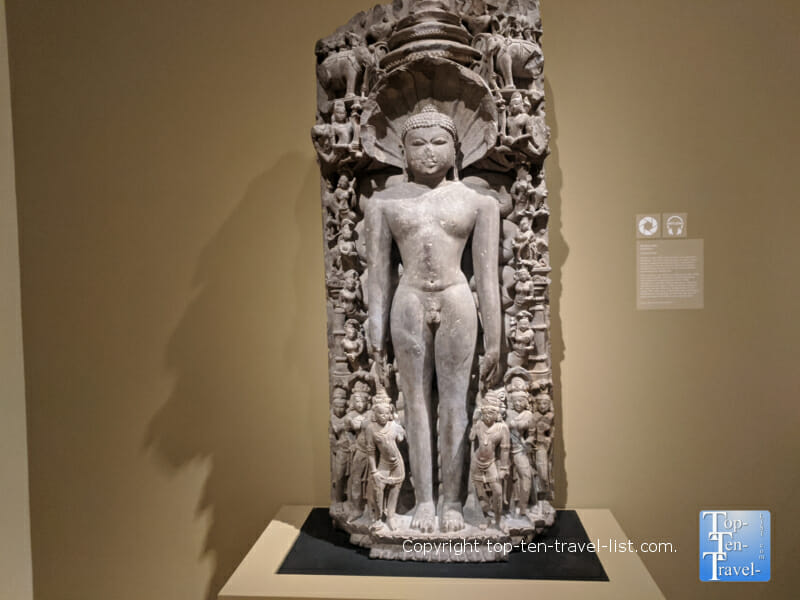 Visit the CMA website to explore more of the collection.
How long will it take to walk the museum?
Plan on at least 2 hours to explore, however, you could easily spend a few hours if you want to read every detail. It's best to limit your time and come back again rather than overwhelming yourself on one single visit. Take your time as your brain can only absorb so much information at a time!
Dining options
The Provenance Cafe is open 11am-2pm, every day except for Monday. The menu is quite small although there are options for everyone including a Lamb Burger, Mushroom Melt, salads, and Grilled chicken. I recommend relaxing with a great cup of coffee from local Cleveland Roaster Solstice.
Of course, there are also many local restaurants within a quick drive of the museum. I recommend heading over to Little Italy for an authentic Italian dining experience. Mia Bella is a great upscale choice and Mamma Santas, a casual favorite, serves the most delicious pizza in the city.
Location, Parking, & Hours
Address: 11150 East Blvd, Cleveland, OH 44106
Hours: 10am-5pm (closed Mondays – open until 9 on Wed & Fri)
Admission: Free
Parking: $7 members, $14 nonmembers
What to do nearby
Stroll around Little Italy – Home to Italian restaurants, bakeries, and coffeeshops.
Visit the Cleveland Museum of Natural History – Great dinosaur exhibits.
Explore the Cleveland Cultural Gardens – 30+ gardens designed by diverse cultural groups.
Tour the A Christmas Story house – See the house where the Christmas classic filmed and the iconic leg lamp in the window!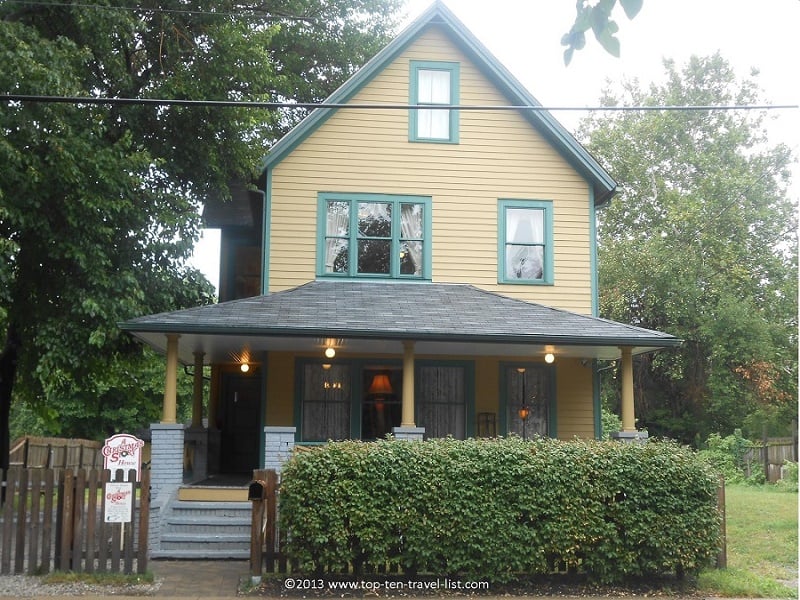 Also be sure to check out my guide to the best things to do in Cleveland.