The Virginia Aquarium & Marine Science Center
The Virginia Aquarium & Marine Science Center is a top rated aquarium located in Virginia Beach, Virginia. It is a great daytime destination for anyone vacationing in the area as it is just a short drive away from the boardwalk. When you tire of the heat and sunshine, plan a cool air conditioned escape to this fantastic aquarium. Although the aquarium is not as fancy as bigger aquariums like The Shedd in Chicago, exploring the marine life is an interesting way to fill up an afternoon.
The main problem with this aquarium lies in the fact that there are more displays and educational exhibits rather than actual fish, which is a shame considering the high admission price ($25). On the plus size, the large aquariums are pretty mesmerizing, as is the stingray exhibit where you can enjoy a hands on experience. I also liked the tunnel tank, the shark tank, and the giant sea turtle tank. There are 2 IMAX options; we decided on "Under the Sea." This IMAX film fit in well with the tropical fish theme. It's worthy of your time for the special effects and educational information. Note that IMAX films require an extra fee.
There is also a nice nature trail on-site. Taking a light walk was a nice treat on a mild day and we enjoyed great views of the surrounding trees and lake.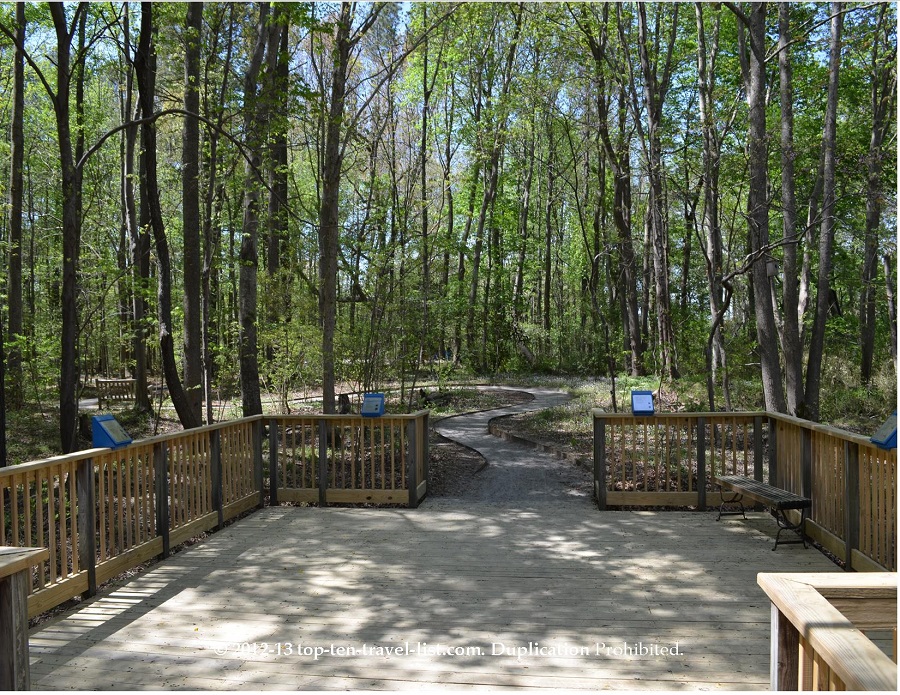 A brief tour of some of the aquarium's best exhibits
Overall, the aquarium is worth a visit if you visit during the spring months when it's still a bit too cool for the beach. I recommend adding the IMAX option to your admission as it only adds a few bucks to your total costs. Not to mention it is one of the best parts of the aquarium experience. Don't skip out on the relaxing nature trail which provides fantastic photo opportunities!
Address & Admission
Virginia Aquarium & Marine Science Center
717 General Booth Blvd
Virginia Beach, VA 23451
Open daily from 9:00am – 5:00pm
Admission: $25 per person