Aliens in Roswell, New Mexico
Roswell, a small city in Southeastern New Mexico, is most well-known for being home to the UFO incident of 1947. Although the alleged crash was 75 miles Northwest of Roswell in the desert, the town is still most frequently associated with UFOs. Over the years, there has been an abundance of evidence, both to prove and disprove the alleged alien landings and abductions. According to this article, 36% of Americans believe in the existence of aliens and 1 in 10 people have reported personally seeing a spaceship. If you are one of these people, then you surely would likely enjoy a trip to Roswell.
The town is decked out in alien decor!
As you drive into town, you will notice quirky alien decor in front of many of the shops and restaurants. The Arby's has an Aliens Welcome sign and the McDonald's is in the shape of a UFO. The downtown features alien themed light posts and realistic looking alien scenes in many of the shop windows. In addition you will find the Roswell UFO museum. Visiting this interesting, information loaded museum is the highlight of a trip to Roswell.
Alien overload!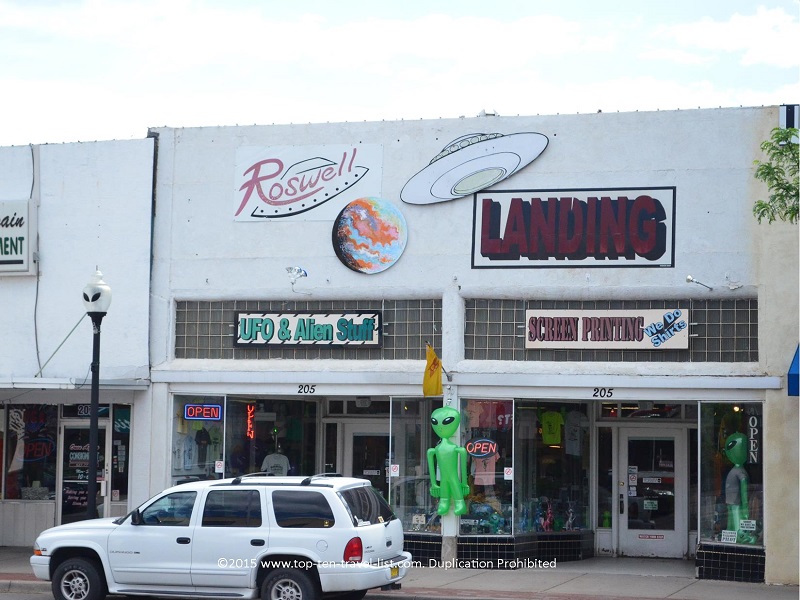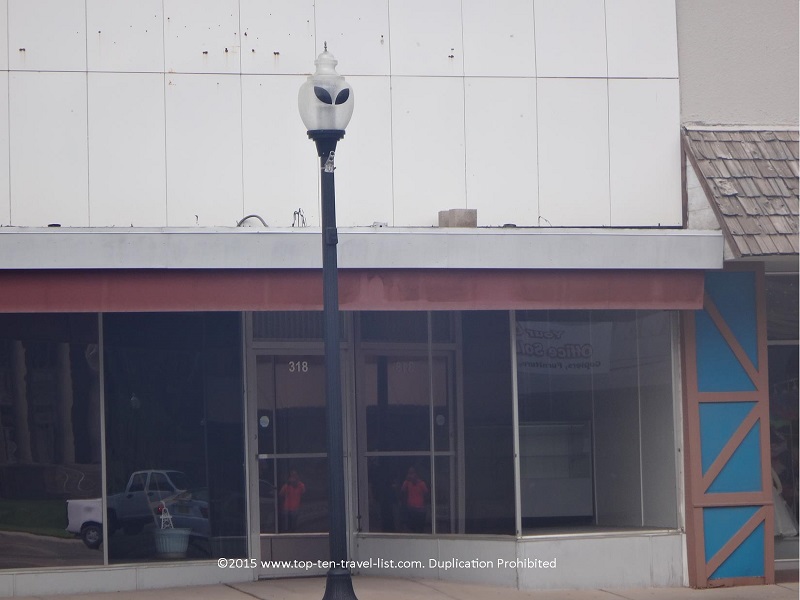 The UFO Museum
The International UFO Museum & Research Center holds a lot of information, both testimonials for and against the existence of aliens. It is very interesting to read the different stories and observe the various photos of supposed spaceships that people have turned in over the years. The museum walls are lined with stories of the Roswell incident, alien abduction testimonials, and further reported alien sightings in other areas of the country. It's quite an entertaining museum to visit as you get to compare and debate all different types of evidence laid out before your eyes for your convenience.
As you browse through newspaper clipping after newspaper clipping, you won't be sure what to believe. Either way you will have an entertaining time at the least exploring evidence, reading strange testimonials, and enjoying the alien art and displays scattered about the museum.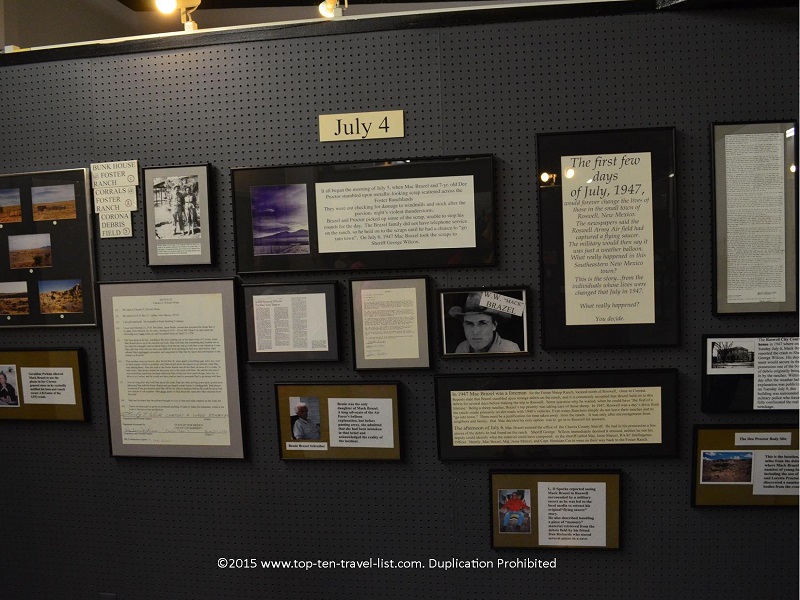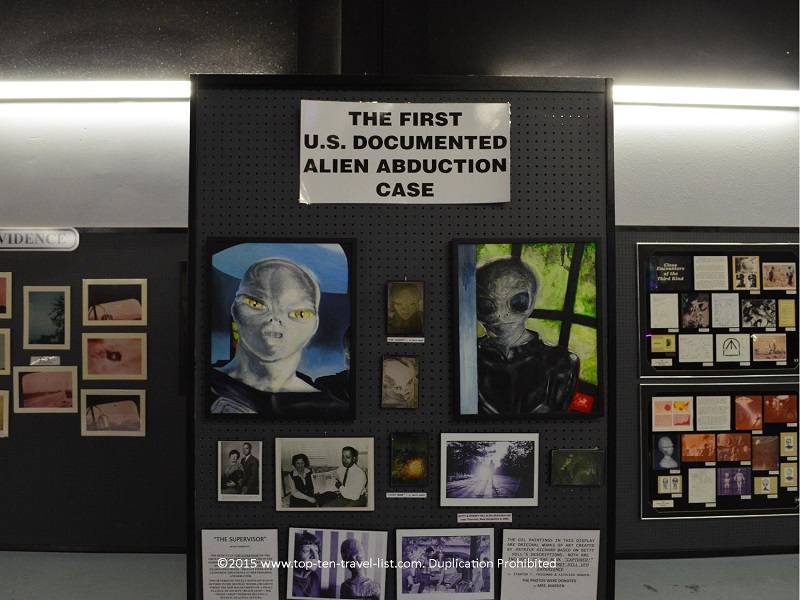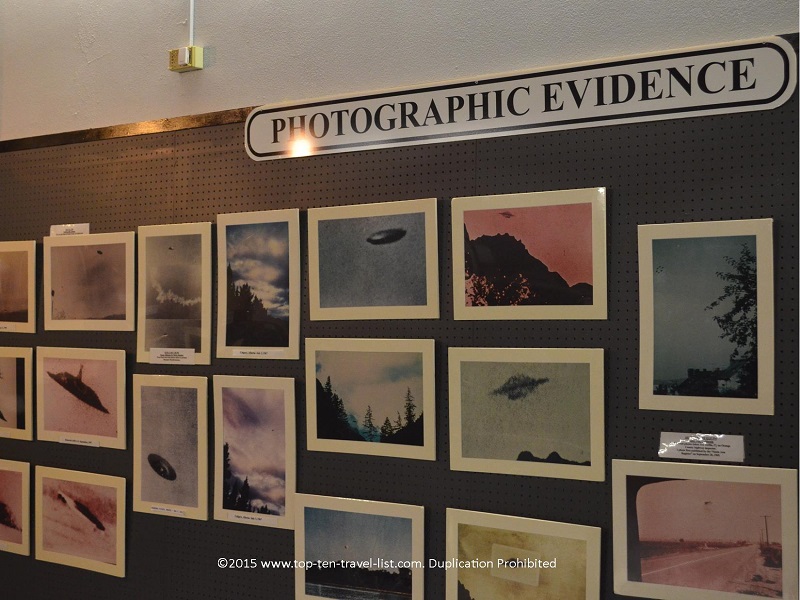 If you want even more in depth alien information, you can take a tour with UFO researcher Dennis Balthaser. During this tour you will learn more about the history of Roswell and the UFO incident. You will also visit crash location sites, visit homes of first hand witnesses and more.
Additional Details
Address: 114 North Main Street, Roswell, New Mexico
Hours: 9am-5pm
Admission Prices: $7 for adults and $4 for kids ages 5-15.
Read more about the International UFO Museum & Research Center
The gift shop features lots of unique collectibles and gift ideas.
A good roadside detour
Roswell is a great road trip stop if you are already heading in the direction. It's the only stop after hours of driving and there are enough unique sights to see to warrant a visit. I wouldn't necessarily go out of my way, however, it's a fun one night stop if you need a recovery break from driving and enjoy alien related activities.
More to do
After your visit to the UFO Museum, be sure to stop by for a hot espresso drink at Stellar Coffee, an excellent local coffeehouse featuring fantastic drinks, cozy couches, and an attractive eclectic design. It is located just across the street!
Also be sure to visit Bottomless Lake State Park while in town. Here you will find some beautiful views and quaint hiking trails.