Beach Vacation Essentials: Planning & Packing for your Beach Vacation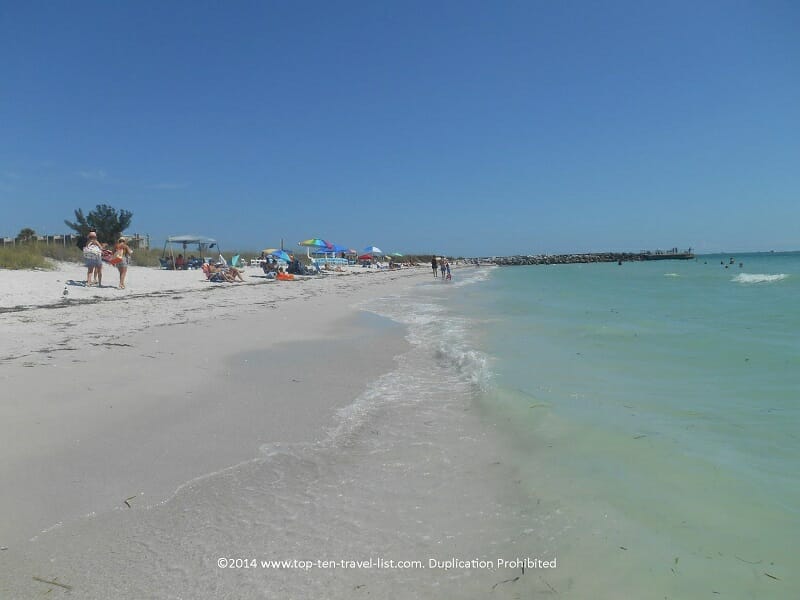 A beach vacation is the perfect way to cool off during the hot, humid summer months when pretty much any other type of outdoor activity is miserable. Packing well will ensure that you have the best vacation possible. Less time shopping for forgotten essentials on your vacation means more money saved & more fun-in-the-sun! Make sure to pack several days in advance so you can relax the night before your trip! Too many people stress out trying to get everything together at the last minute! Take a look at my handy Beach Vacation Guide – hopefully they will help you decide what you need for your trip!
*Pack plenty of sunblock! Make sure to get a UVA/UVB combo with an SPF 30. I like Solbar Zinc SPF 38 and Elta MD UV Sport SPF 50. Both of these sunscreens are natural, affordable, and highly recommended by EWG (Environmental Working Group's Safe Sunscreens). Andalou Naturals also offers a large range of respected sunblocks and facial moisturizers with SPF.
*Pack a beach towel so you don't have to waste money and time searching for one during your trip. In addition, an extra beach towel might come in handy while hanging up the first to dry! I hate using a wet towel after swimming. Hang it over your hotel balcony to dry faster! If you are staying in a humid area where clothes dry super slowly, the extra towel with come in handy. A separate (sand-free) towel for drying off following a beach shower also comes in handy.
*Bring 2 bathing suits so you have an alternate when the first is drying. This also gives you the opportunity to change up your style a bit during your trip, as you never know what you will feel like wearing when you arrive!
*Don't forget to pack flip flops. They are small and easy to pack, great for walking around beach areas, and perfect for staying cool in warmer weather. Plus, they go with everything…bathing suits, sundresses, jeans, skirts, etc.
*Pack a few sundresses as they are comfortable, lightweight, and barely take up any room in a suitcase. Old Navy carries a large selection of affordable sundresses. Also check stores like H&M, Forever 21, and Express.
*Sunglasses will come in handy at sunny locales, especially when participating in fitness activities.
*If you wear contacts, make sure to bring a few extra pairs. On a vacation to Mexico, my only pair fell out from the pressure of the ocean waves and I had to wear glasses for the rest of my trip! I now use the One Day Sofmed contacts that I can just toss out at the end of each day. Also, don't forget eye drops! The salty ocean water plus strong sunshine really does a number on your eyes!
*Pack several hats or visors to block the sun during activities. Riding a bike with the sun shining in your face is not fun!
*Pack plenty of reading materials for the beach and an IPOD if you feel like listening to music. A Kindle or e-reader will also work, depending on your preferences.
*A beach tote is a great option for carrying your towels and reading materials in style. You can easily fold one down in your suitcase without taking up extra room. Plus, it can double as a bag to carry souvenirs on the way home.
*Keep plenty of water bottles in your hotel room. It is dehydrating being out in the sun all day! Sometimes, when you are too busy having fun you forget to hydrate yourself! When taking a road trip, I always pack an entire case of water bottles. A reusable water bottle also works.
*Bring with a camera, but don't forget the charger! Also, consider a waterproof camera if you will be taking pictures while snorkeling, water skiing, etc.
*Bring with body lotion and apply generously after drying out in the sun. Or better yet, buy a sunblock with a built in moisturizer. I like Trader Joe's products and the Pacifica line (available at Target).
*Don't forget about your lips! Always keep chapstick with SPF on hand. I like Burt Bee's products.
*Purchase a hair protector with SPF – this will help protect your color from fading in the sun. John Frieda Frizz-Ease Thermal protection is great at combating against frizz and UV damage.
*Bring with plenty of snacks to the beach, especially if you will be out for several hours.
*Bring with a lightweight cardigan as some beach areas get cool at night. A pair of jeans is also a good idea for cool nights.
*Skip any clothing that needs to be ironed – this is a beach vacation! Relax! Concentrate on easy to throw together outfits like shorts and tank tops, casual skirts, flip flops, swimsuits and cover-ups, and sundresses. I also love those cute beach towel dresses that you can throw on over a bathing suit.
*If driving, save money by bringing with your own beach chairs and umbrella (love the combo beach chairs with the umbrella attached), sand toys, exercise & water sport equipment, and anything else that you have room for in your car. A cooler is also great for keeping drinks and snacks cool.
A handy Beach Vacation checklist
Printer Friendly Version (.pdf)
Printable Grey-scale Version (.pdf)
If you liked this post, then check out Fun Southern California Beaches!, Packing for a spring trip to Virginia Beach, and Great Time at the Virginia Beach Boardwalk!