Sunday Brunch on the Beach: Atlantic Beach Club in Middletown, Rhode Island
Atlantic Beach Club is a waterfront restaurant located adjacent to the Atlantic Beach Hotel on Easton Beach in Middletown, Rhode Island. Easton Beach, also known as First Beach, is popular due to its' close proximity to the famous Newport Mansions and Cliffwalk attractions.
Every Sunday a fantastic brunch buffet is offered from 10:30am-2:00pm. A great assortment of breakfast and lunch entrees, affordability, and great views of the waterfront, make Atlantic Beach Club a great choice for both locals and tourists visiting the Newport area during the beautiful summer season.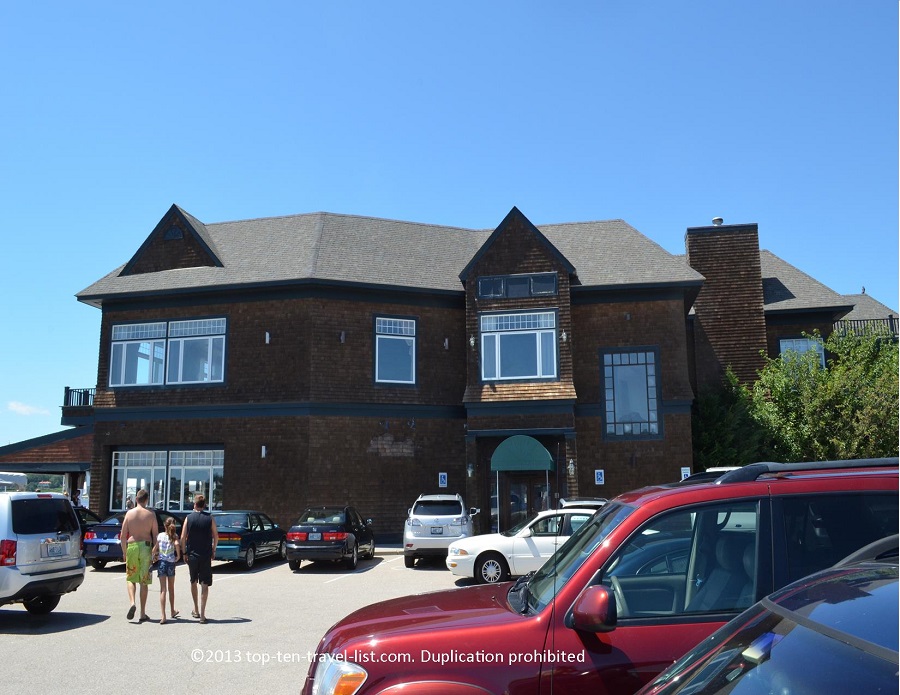 Both indoor and outdoor dining are available. If your visit falls during the beautiful summer season, then you must enjoy the outdoor patio, which offers the perfect laid-back setting for a lazy summer weekend. We had a great time people watching at the beach. Upbeat music, a bustling bar, and beautiful 80 degree weather made for a perfect summer Sunday afternoon.
The buffet included an assortments of breakfast and lunch items including made to order omelets, roasted potatoes, fruit, soups, Caesar salad, mixed vegetables, fish, carved meats, pastries, french toast sticks, and a small dessert table. Coffee and tea are also included in the $14.95 per person admission price. The buffet line was nicely prepared, presented, and restocked. The value was truly unbeatable based on the shear number of offerings, better than average buffet quality, and nice presentation.
A sampling of a few of the breakfast selections
A delicious Caesar salad, fresh veggies, and fresh baked bread
The dessert table offerings were wonderful! The chocolate covered strawberries were my favorite. Brownies, cookies, apple crisps, and other treats were also offered.
Overall, our experience at Atlantic Beach Club was great. This event is obviously very popular as evidenced by the completely full parking lot. Weekend reservations are a must!  If you find yourself visiting Newport this summer, Altantic Beach Club is a must visit for the great food, great views, and close access to all the best Newport has to offer! I would come here again simply for the great ocean views and relaxed setting. Eating brunch outside on the oceanfront patio on a warm Sunday summer morning is a perfect way to start your vacation in Newport. The appetizing buffet along with great views and a lively atmosphere would bring me back for a return visit.
Address: 55 Purgatory Road Middletown, RI 02842
Menus: