Idaho Falls: The Gateway to Yellowstone
Idaho Falls, the largest city in Southeastern Idaho, is nicknamed "the Gateway to Yellowstone," due to its' close proximity to America's First National Park. Asides from being super close to Yellowstone, as well as the Grand Tetons and several other natural wonders, the town also offers a number of its' own amenities, making it the perfect lodging option for your Idaho/Wyoming adventures. As Idaho Falls is the largest town near both parks entrances, it makes sense to head out to the parks for the day and come back to a town that offers plenty of restaurants, attractions, and a nice diversity of hotels for every budget.
Despite its' small size (population approx. 56,000) this city offers numerous amenities including plenty in the way of outdoor recreation, a historic downtown area, a thriving arts scene, ongoing monthly events, and plenty of shopping options. In 2 hours or less, you can get to many wonderful places including several of the best national parks, beautiful Jackson Hole, the stunning Mesa Falls scenic drive & waterfall, and Harriman State Park. It's a dream destination for the outdoor adventure lover!!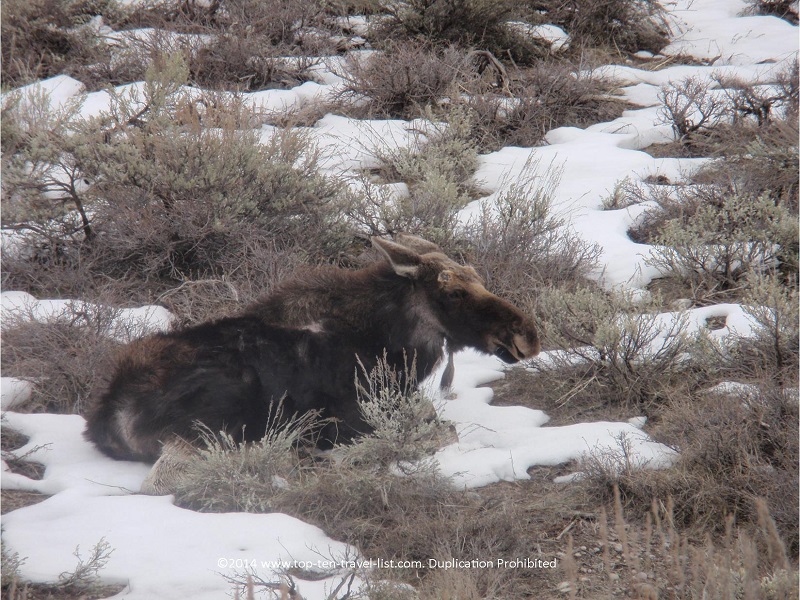 The Idaho Falls Greenbelt
The scenic Snake River flows through the center of the city. The top attraction in Idaho Falls is a wonderful 3 mile greenbelt which runs along the river: a great place for taking a stroll, riding a bike, or simply sitting and relaxing by the falls. It is also the location of numerous annual festivities. In the background you will see a massive LDS Temple. Eastern Idaho is located in what is known as the "Mormon Corridor," and is home to one of the largest concentration of Mormons outside of Utah.
More fun in Idaho Falls
From the Greenbelt, you can bike or walk over to the Snake River Landing area, which is another nice part of town for recreation. The path is flat and scenic, making it a great place for an easy workout. In addition, there are several restaurants and specialty shops in the area.
Another must-do while in town is visiting The Art Museum of Eastern Idaho. Although small, the museum holds a nice collection of works by local artists. Another bonus: admission is free the first Saturday of every month! If you happen to be in town during the monthly art walk, it's worth checking out.
If you are looking for more to do, check out the Idaho Falls Zoo, Tautphaus Park, and/or check out a play/event at The Colonial Theater.
Recommended restaurants in Idaho Falls:
The Cellar – 3520 E 17th St, Ammon, ID 83406
Jalisco's – 2107 E 17th St
Recommended roadtrips near Idaho Falls:
Mesa Falls Scenic Byway – ~45min
Harriman State Park – ~1hour and 15min
Yellowstone National Park – ~2 1/2 hour drive
Jackson Hole, Wyoming – ~2 hour drive
Grand Tetons National Park – ~2 hour drive
Boise – ~4hour drive