Attraction of the Week: Enders Falls in Northern Connecticut
Connecticut is home to a number of gorgeous waterfalls, and although most are pretty small, the majority are located in picturesque, quaint forest settings. Enders Falls is just 30 feet tall, although the gorgeous views and minimal effort required to see the falls, make it one of the best waterfalls to seek out in the state. Enders Falls is located within the small 2089 acre Enders State Park in the towns of Granby and Barkhamsted near the Northwestern portion of the state. It really is a lovely place to take a nice nature stroll due to the presence of several streams, waterfalls, wetlands, and beautiful woodsy scenery.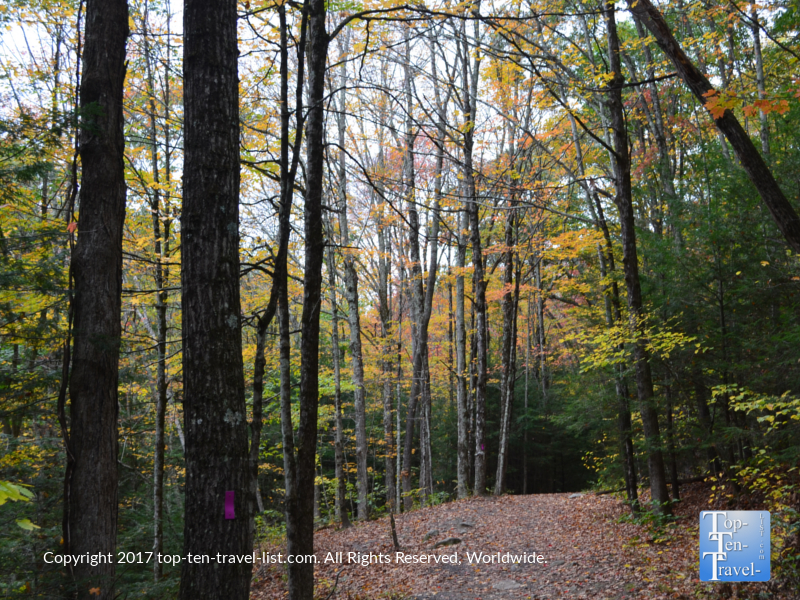 Enders is s a nice quiet place in fall, spring, and winter for anyone seeking a quiet New England nature escape. It can get a bit busier in the summer due to the presence of a few small natural swimming holes which attract visitors looking to cool down on hot afternoons. The hiking here is pretty easy and relaxed and getting to the waterfall takes no more than 1/2 a mile. There are many different access points to view the falls, with the prime spot requiring a bit of scrambling around rocks, although nothing too challenging. Bring hiking sticks and wear sturdy footwear and you should be fine. There are several smaller waterfalls and streams along the way, creating such a picture perfect setting anytime of year.
The entire hike is beautiful, not just the waterfall. This park is a favorite with photographers and there are many rocks on which you can place your tripod for the perfect smooth photo. The main trail is marked and if you are up for a bit more of an adventure, you can continue on to your heart's desire on any of the unmarked trails.
Many try to cross the falls, however, it is recommended to stick to the trails as the rocks are covered with moss, and hence, are very slippery. There are plenty of fabulous views along the trail, so really no need to risk your safety! Tons of visitors are rescued each year! Proceed with caution! Enjoy the natural beauty from afar!
Like most forests in the New England region, Enders really shines during the fall season. Golden foliage surrounds you in every direction, making it a perfect choice for leaf peepers and those interested in fall photography. 2017 was an abnormally lackluster season, however, we still saw a fair amount of foliage.
Enders State Forest is one of those places where your experience will depend on when your visit falls. Weekends during the summer months, the place takes on more of a touristy party like vibe, while a beautiful fall weekday visit can make you feel as if you have been transported into a complete nature oasis. If you are taking a road trip through Northern Connecticut, Enders Fall is just one of the many hidden gem you will find in this gorgeous portion of the state. Enders Falls is one of those unique, off-the-beaten path destinations that is definitely worth a look if you happen to be going out this way.
Location
Enders state Forest is located on Rt 219 in Granby, CT
Parking is free, although space is limited.
There are no bathrooms, picnic facilities, or trash cans – so plan ahead.