St. Augustine, Florida Vacation Guide
As America's oldest city, St. Augustine is rich in historical significance.
Explorer Don Pedro Menendez de Aviles of Spain founded the city in 1565, making it the oldest continuously inhabited European settlement. Unbeknownst to many, the Pilgrims actually landed on Plymouth 55 years later in 1602. According to the NPS, the first Thanksgiving actually took place in 1565 between the Native Americans and Spanish settlers in St. Augustine.
The various historic landmarks and museums reflect the city's rich cultural history. Native Americans, British, Africans, French, Spanish explorers, and pirates all have history in the region. The Castillo de San Marcos, built in 1672, is the city's oldest surviving structure. Visitors come from all over to enjoy a tour of the oldest masonry fort in the US.
Railroad tycoon Henry Flagler arrived in St. Augustine in the 1500's. Walking around town, you will be mesmerized by the gorgeous Flagler buildings. Flagler College and The Lightner Museum, both former hotels, are 2 incredible examples of Spanish Renaissance architecture. The former Alcazar Hotel, now the Lightner, houses unique artifacts from the Gilded Age.
A few incredible Flagler buildings
Today, the city is most famous for its' charming historic district. Featuring beautiful varied Spanish, English, and French style buildings, narrow brick lined streets, historic sites, and many local businesses, this is where all the tourists congregate. Other notable attractions which draw millions of tourists per year include 42 miles of white sand beaches, the Fountain of Youth Park, Fort Matanzas, and Fort Mose.
Below is a guide to some of the best things to do and see during your time in St. Augustine.
Where to stay
The historic district is home to an abundance of charming inns. A number of attractive amenities include a full breakfast every morning, historic charm, and most importantly, easy access to the historic attractions. The Kenwood Inn, the Cedar House Inn, and the Carriage Way Inn are 3 great options to look into. On the downside, these top rated inns are often booked in advance, require minimum stays, and can be expensive.
The Grand Gables Inn
For anyone seeking a low key escape far away from the tourist crowds, you may want to check out the Grand Gables Inn in the small community of Palatka. Palatka is located a half hour from the St. Augustine historic district. Nearby attractions include Ravine Gardens State Park, Crescent Beach, and the historic 1925 Donald Ross golf course. From the inn, you can take a short walk over to downtown Palatka and the St. Johns River. The area is very quiet in comparison to bustling downtown St. Augustine.
Grand Gables is a 3 story, 8 bedroom inn which was built in 1884 in stunning Queen Anne style architecture. The property is very gorgeous with a beautiful veranda, tall ceilings, and numerous antiques. Amenities include a light breakfast each morning (could definitely be improved) and an evening wine hour. Quiet hours from 10:30pm until 6am make this an ideal low-key lodging choice. Couples seeking a romantic getaway, as well as anyone else looking to catch up on some reading or relaxing, will appreciate the tranquil vibe.
A few pics around the inn:
Local Coffee Gems
Coffee lovers will find a number of attractive choices throughout the downtown district. Many of these cafes offer lovely outdoor seating areas which are perfect for people watching. Crucial Coffee Cafe is a convenient choice as it is located near the Castillo de San Marcos. Housed in a building from the 1800's, the historical significance of this former blacksmith shop fits in perfectly with the vibe of the area.
Kookaburra – Australian coffeeshop known for their homemade Aussie pies. Try the Vejjo pie (featuring sweet potato, eggs, cheddar, broccoli, & spinach) for breakfast or the Coconut Curry pie for lunch. As for their coffee, treat yourself to a Long Black (espresso & water), or opt for a Honey Badger (latte made using honey, cinnamon, and vanilla) if you are craving something sweet.
Relampago – Hipster shop featuring locally roasted coffee, loose leaf teas, and pastries. Service is rushed, although the coffee is excellent. The highlight here is the spacious patio!
Where to eat
The historic downtown is where you will find a majority of the city's best local restaurants. As the heart of the city, there are numerous choices within walking distance. From world class Spanish restaurants, to Cuban bakeries, to Irish pubs, to ice cream shops, and seafood eaters, there is something here for everyone.
Columbia – World famous Spanish restaurant (the largest in the world!) first opened in Tampa's historic Ybor City in 1905. Take a seat on the beautiful patio and enjoy a bowl of Cuban Black bean soup, black bean cakes, and a traditional Paella dish.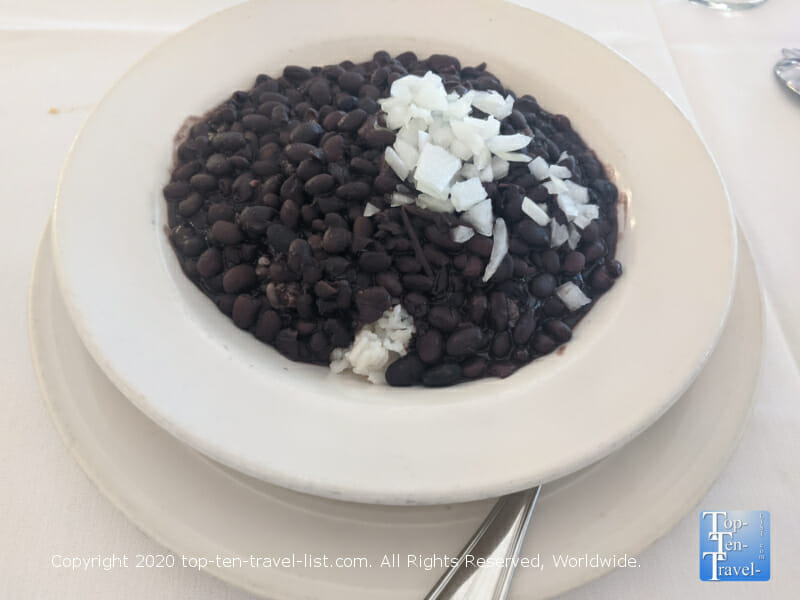 Gaufres and Goods – Low Key Polish/Mediterranean restaurant located near the waterfront. As it is located off the main touristy road, this is a nice choice for a relaxed dinner. Try the Greek special (spanakopita, a mini Greek salad, dolmeh) or the pierogi plate. Honestly, service could be friendlier. On the bright side, the décor is charming.
Rendevous – Casual pub featuring a large selection (over 350) of domestic and imported beers. Food choices include a selection of sandwiches, paninis, salads, and soups. Try the Greek salad wrap with a side of potato salad – the perfect refreshing choice on a hot afternoon!
Osprey Tacos – Great choice after visiting nearby attractions like the lighthouse or St. Augustine beach. The menu features a delicious assortment of a la carte tacos with many veggie options. The casual patio makes it a perfect post beach choice!
Maple Street Biscuit Company – Trendy Southern style breakfast joint known for their delicious homemade biscuits (meat and veggie mushroom gravy available) and eclectic ambiance. Try the Sunshine in a Garden dish which includes 2 sunny side eggs in a savory tomato sauce topped with shallots, green peppers, basil, and feta cheese.
What to do – Historic District
St George Street – This bustling narrow brick lined street features many buildings which date back to the 1700's. Numerous bakeries, cafes, ice cream and gelato shops, coffeeshops, restaurants, boutique shops, and galleries line the road.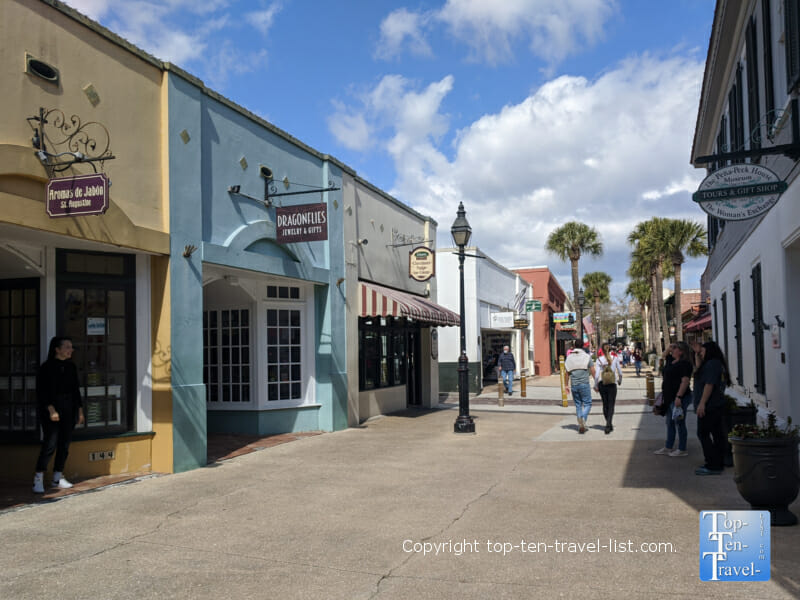 The Bayfront – Take a quiet stroll along the waterfront. Great restaurants and lots of historic sties to see along the way.
Plaza de la Constitution – Central park home to an obelisk dedicated to the Spanish Constitution of 1812. A number of civil rights and veteran memorials are also on site. Popular events hosted here include the Nights of Light holiday celebration, outdoor concerts, and farmers markets.
The Oldest Wooden Schoolhouse – Take a tour of an 1800's era school house.
Gelato Time – Treat yourself to a scoop (or two) of decadent gelato. Over a dozen flavors available. Try the Dark Chocolate or Salted Caramel, served in a cup or a waffle cone. Gelato is made fresh in house using rbGH free milk. Also on-site is Pizza Time, serving Brooklyn style pizza by the slice.
City Gates – At one point, these gates were the only entrance to the city. The 2 stone columns were built in 1808 as a means of defense.
St Photios Shrine Greek Orthodox National Shrine – Visit the chapel dedicated to the first American colonists from Greece. Built in 1749.
Ghost tours – St. Augustine is one of America's most haunted cities. However, you do not have to wait until Halloween to go on a ghost hunting trip. Haunted trolley tours run all year long. You will cover a few of the most haunted places in the city including the Castillo de San Marcos which has been featured on Ghost Adventures.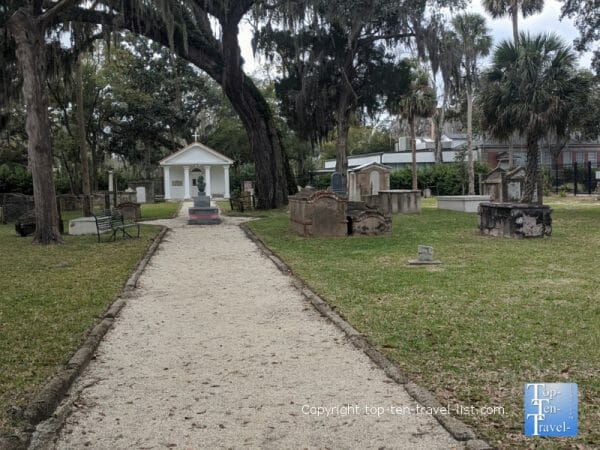 Potter's Wax Museum – The country's first wax museum. Get your pic next to Harry Potter, Einstein, Seinfeld, Britney Spears, and many other famous political, entertainment, and historical figures. The space is a bit small compared to more modern wax museums. However, the price is right at just 11 bucks a person.
What to do – Around Town
Castillo de San Marcos – History buffs will definitely want to plan some time out to explore the oldest masonry fort in the US. It was built in 1672 by the Spanish to protect the city. Lots of history to explore here, plus the waterfront views are fantastic.
St. Augustine Lighthouse – The first lighthouse in Florida was established in St. Augustine in 1824. Included in the admission is access to the 165 foot tall lighthouse plus a few small historical exhibits. A bit overpriced, although the view is quite nice. Be prepared to climb 219 steps. You will get in a great leg workout!
St. Augustine Beach – The city is home to miles of award winning beach including the beautiful 4 mile long St. Augustine Beach located on the southern end of Anastasia Island. This beach is laid-back with super soft white sand. Very clean, wide, and not overly loaded with shells. Parking is free, although you can pay $2 extra to walk along the pier.
Fountain of Youth Park – St. Augustine is home to the healing spring waters that Ponce de Leon discovered in his search for the fountain of youth. Legend says that the waters have the power to restore youth. At the park you will be able to drink from the mystical waters, along with enjoy a variety of historical exhibits and shows.