Hard Rock Cafe inside Harvey's Resort and Casino in Lake Tahoe is a fun addition to a night out at the casino. This Hard Rock is conveniently located only 5 minutes from Heavenly Ski Resort, so it makes a great start or end to your night.
Food
The food at this location was comparable to other locations I have visited. I always get the spring rolls because they are the best appetizer ever. On this visit, I ordered an alcohol drink because it was my birthday. I had a strawberry daiquiri and it was expensive, but you received a discount if you purchased the cool souvenir glass. Menu
Service
Service at this location was great. They brought out a dessert for my birthday. Everything was refilled quick and our server was friendly.
Atmosphere
I like this location because it is located inside a casino. Some Hard Rock locations are sitting beside themselves and you don't really have anything to do afterwards. Because it is the casino, you have entertainment options available both before and after you eat.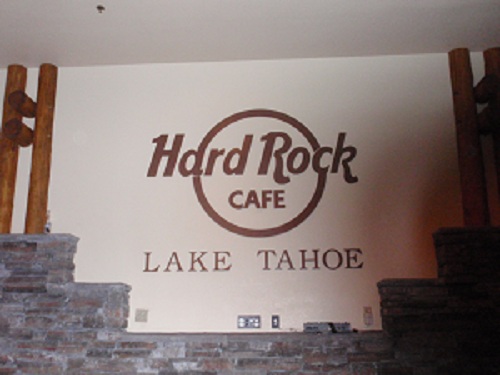 Final Remarks
If you are planning a trip to Lake Tahoe, make sure to make room for a night out at the Hard Rock. Great music, drinks, food, and service all rolled into one!