An afternoon in Salt Lake City
This Saturday, we took a day trip to Salt Lake City from Idaho Falls. The drive to get there was a long and boring 3 hours of barren desert scenery, although when we finally arrived, we agreed that Salt Lake City is a gorgeous city. The mountain surrounding the city are spectacular. As we normally plan vacations around outdoor based activities, we decided to do something a bit different this time, focusing on spa and cultural attractions.
First, we stopped at a spa called Seasons Salon and Day Spa in Orem to use the infrared sauna. I highly recommend using an infrared sauna because they offer more health benefits than a traditional sauna as the rays penetrate deeply into your muscles. As an added bonus, you can stay in an infrared sauna longer because of the lower temperatures.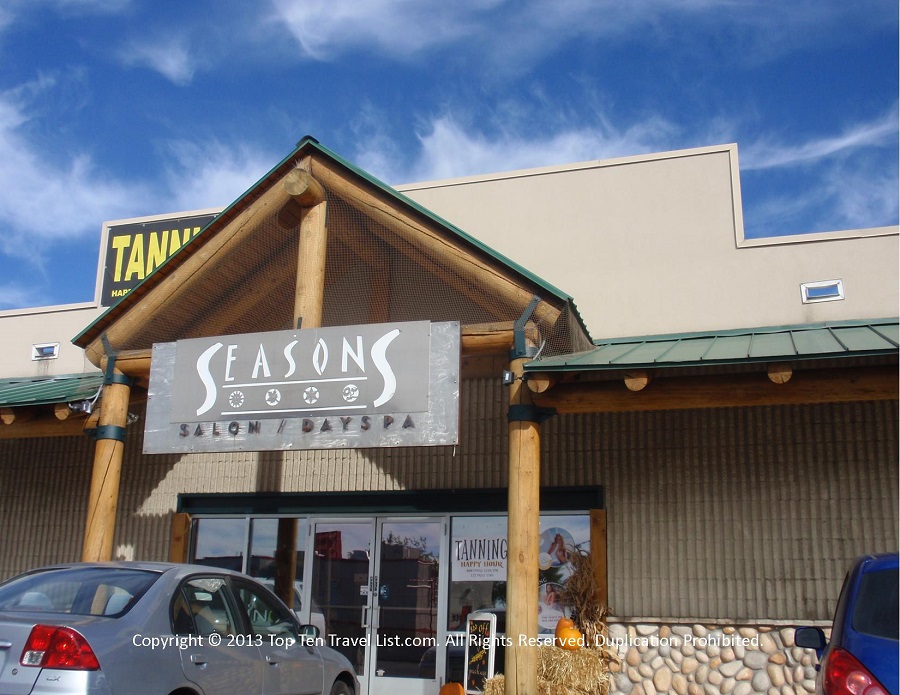 A traditional sauna heats the air around you, while the infrared sauna uses infrared heaters to emit radiant heat which is absorbed by the body. Some of the benefits of infrared saunas are: detoxification, lower blood pressure, improved circulation, relaxation and more.
Most sessions in an infrared sauna are pretty costly. However, this spa has great prices! One session costs $10 per person, which is one of the cheaper prices that I have seen. Each sauna is big enough for 2 people and has relaxation music with speakers inside. Make sure to bring a lot of water as you will really sweat! They also offer a free infrared sauna session with a massage. I may have to try that next time!
We stopped at Sweet Tomatoes in Midvale for lunch. This is a great salad buffet restaurant with one of the biggest salad bars around. They have every topping imaginable. In addition, they have about 8 homemade soups per day, which vary based on the theme of the month. Also available is a baked potato bar, muffins, breads, a few various sides, and a small dessert bar. I love this restaurant – it's the perfect choice when you are simply seeking a quick, affordable, and healthy place to eat, thus making it my choice when I am busy running around.
Next, we stopped at Fashion Place Mall in Murray. This was a decent mall with a wide selection of stores. They just opened a Teavana store, one of my favorites. We got to try plenty of tea samples! We took an hour trip to Gardner Village, which is a historic shopping village in West Jordan with all sorts of locally owned specialty businesses. It felt very festive all decorated in a Halloween theme. Many people were walking around in Halloween costumes that day adding to the holiday atmosphere. It was fun to browse through all the different shops, many which sold holiday decorations.
We had tickets that night to see "The Wizard of Oz" at The Grand Theater in the Salt Lake City Community College. The theater was small and we had great seats right in the front. The play was better than I expected it to be for a community college production. Most of the actors were great singers and did a good job portraying the characters from the film.
It was a long drive to Salt Lake City from Idaho Falls, but worth the drive for the great scenery and multitude of activities!