A Relaxing Weekend at Omni Hilton Head Oceanfront Resort
The housekeepers are very friendly. Check out this nice birthday note our housekeeper left for us!
Resort Dining
One restaurant and a coffee shop/cafe are conveniently located on site. HH Prime is a steakhouse which features a beautiful outdoor patio and live music during the dinner hours. The setting is great: fireplaces and great courtyard views. The chef was able to cook us a specialty gluten-free and vegan meal.
It's nice to know that as a steakhouse they will still cater to guests with specific food requests. We had a slight problem with the breakfast staff not being able to accommodate allergy requests, however, for the most part the restaurants were more than willing to help. Be sure to speak to a manager on site if you have specific requests.
The Palmetto Cafe is the place to pick up a steaming cup of Starbucks coffee in the morning, a light lunch, or a few evening snacks for your hotel room. Light sandwiches, a make your own salad bar, and pizza are perfect anytime snacks. The hours are very convenient (6am-11pm) so you can grab a snack or drink on your own time. Convenience foods and drinks are also available. A nice lounge area, including TVs and computers, although I prefer relaxing outside in the beautiful courtyard.
There are 2 bars on site: XO Lounge and Buoy Bar, your poolside option. XO is open seasonally at 7:00pm (live music at 9) on Thursdays-Saturdays. Omni's Buoy Bar is the place to relax with a few tropical drinks and your favorite comfort bar foods. Great views of the ocean and a lively tropical flair add to the resort's fantastic pool area. You can even get poolside service!
Service is, for the most part, professional, prompt, and willing to accommodating.  We had a slight issue at check in where they checked us into the wrong room, however, the manager was apologetic.
Overall, our stay with Omni was fantastic. There were a few small issues, but for the most part it was a terrific weekend. This Hilton Head location is absolutely perfect, a tropical paradise in a quiet setting. Convenient access to the beach, a beautiful pool area, gorgeous landscaping, and a great on site restaurant – what more could you ask for in a beach vacation?
Although you could easily spend an entire weekend at Omni Hilton Head Oceanfront Resort thanks in part to the resort's fantastic amenities, relaxing setting, and convenient access to the beach, there are many other great activities to enjoy in the Hilton Head area. Listed below are a few recommended area attractions and restaurants.
Recommended Hilton Head Restaurants

Live Oak – Located inside the Sea Pines Resort, this fine dining establishment features a picturesque golf course setting, excellent low country inspired dishes, and impeccable service. Read my full review of Live Oak.
A Low Country Backyard Restaurant – A great casual restaurant with a cozy, comfortable outdoor patio. The menu features a selection of country favorites that are sure to please everyone (lot of gluten-free choices is a big plus!). Read my full review of A Low Country Backyard Restaurant.
Recommended Hilton Head Activities

Kayak Hilton Head – Take a fantastic 2 hour guided tour with an expertly trained guide. As you explore the salt water estuary, you will have the opportunity to observe various forms of wildlife in their natural habitat, including: dolphins, manatees, minks, and plenty of birds. Read more about our experience with Kayak Hilton Head.
A day trip to Savannah – Savannah is only an hour drive from Hilton Head. Here you will find beautiful historical architecture, great tours, and dozens of top rated restaurants. Be sure to take a trolley tour through the historic streets of downtown and enjoy a dinner at one of the city's many great restaurants. Read my full Savannah guide.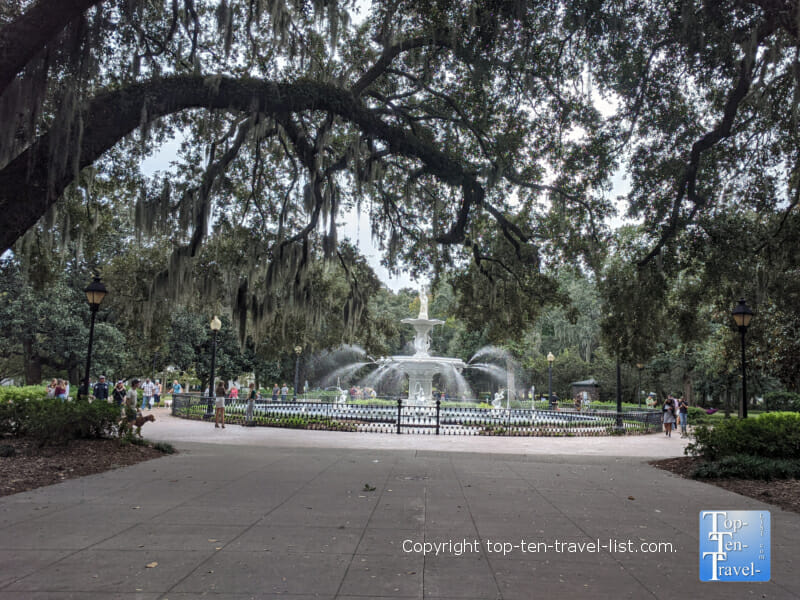 Have you ever visited Hilton Head and/or stayed with Omni? Share your experiences below!