3 Days in Newport, Rhode Island
2:00pm – Take a walk or bike ride over to Washington Square. This historic district features many prominent buildings with gorgeous architecture. You will also want to check out the Jane Pickens Theater, originally built in 1834 as a church and later transformed into a theater in 1919. Be sure to check for any films/events taking place during your visit. It's a beautiful place.
4:00pm – Next up is an evening drive along Newport's Ocean Drive, also referred to as "10 Mile Drive." This beautiful drive takes you along the beautiful Atlantic Coast, with breathtaking views of various mansions and historical landmarks along the way.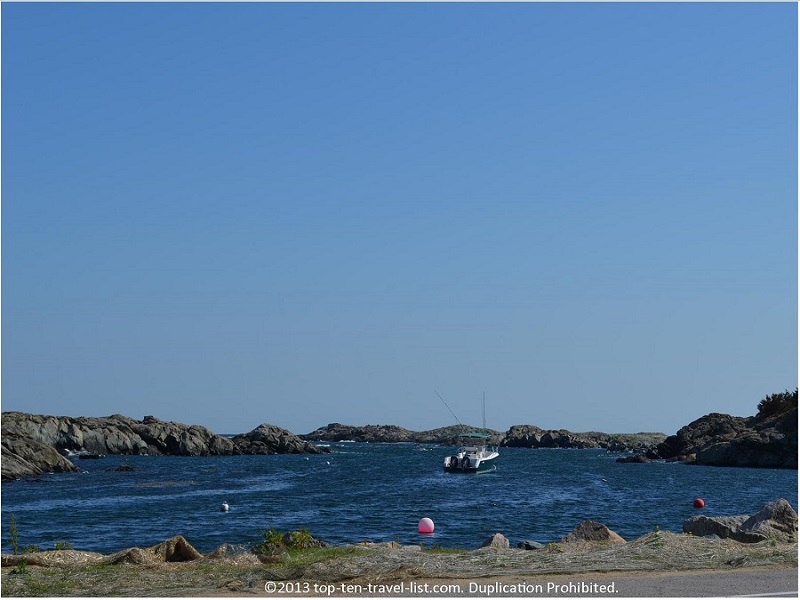 6:00pm – Take a walk over to Bowen's Wharf, a beautiful waterfront dining and shopping destination. The views of the harbor are gorgeous. Here you will find plenty of unique shops, art galleries, bars, and restaurants. Beautiful cobblestone streets make you feel as if you have taken a step back in time.
8:00pm – Head over for a healthy dinner in a unique atmosphere at Salvation Café, located on Broadway Street. This eclectic restaurant offers a delicious assortment of entrees, which are sure to please everyone. Even better, the upstairs dining room has a unique ski lodge type atmosphere. This laid-back section of Newport tends to get less crowded than the more popular Thames Street. After dinner, be sure to check out one of the many pubs in the area. UPDATE: Salvation is unfortunately closed. Brick Alley Pub or Lucia Italian are great alternatives.
Day 3
8:00am – What better way to start your day off then coffee with a great view? Coffee Grinder, located in Bannister's Wharf offers outdoor seating facing the harbor. Relax on the Adirondack chairs outside on the deck as you watch the boats go by. Also be sure to pick up any last minute souvenirs at The Newport Mansion Store.
10:00am – Schedule a 90 minute Gansett cruise. Tour guides provide you with a fantastic history of the area, all while you enjoy the fabulous views in every direction. You are also treated to a Rhode Island treat (varies depending on time of cruise). This cruise is one of the best ways to simultaneously gain more knowledge of the area, take beautiful photography, and enjoy panoramic views. Beer, wine, and cocktails are available for purchase.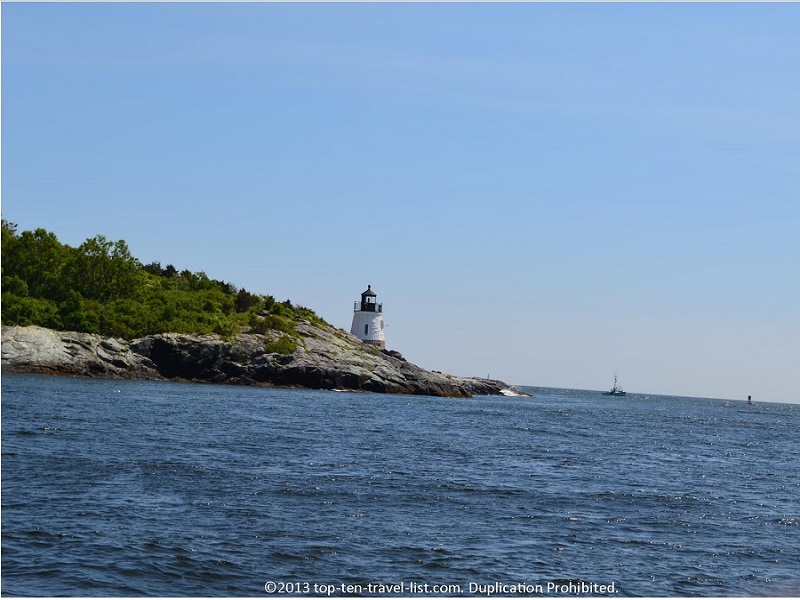 12:00pm – Head right next door over to The Lobster Bar for a delicious seafood lunch on the outdoor patio facing the water. A raw bar, local seafood sandwiches and platters, seafood based salads and appetizers, and chowders are available.
Address Info Day 1
*Corner Cafe – Located at 110 Broadway in Newport.
*Cliff Walk – Located at 117 Memorial Blvd. in Newport.
*Newport Mansions – Located on Bellevue Avenue in Newport.
*Empire Coffee House – Located at 22 Broadway in Newport.
*Mamma Luisa – Located at 673 Thames Street in Newport.
Address Info Day 2
*Blue Plate Diner – Located at 665 W. Main Rd. in Middletown.
*Sachuest Point Wildlife Refuge – Located at 305 Sachuest Point Rd. in Middletown.
*Sachuest Beach – Located at 474 Sachuest Point Rd. in Middletown.
*Jane Pickens Theater – Located at 49 Touro Street in Newport.
*10 Mile Drive – Starts on Bellevue Avenue near the Newport Mansions.
*Bowen's Wharf – Located at 13 Bowen's Wharf in Newport.
*Salvation Cafe – Located at 140 Broadway in Newport.
Address Info Day 3
*Coffee Grinder – Located at 33 Banister's Wharf in Newport.
*Gansett Cruises – Located at 18 Market Square in Newport.
*Aquidneck Lobster Bar – Located at 31 Bowen's Wharf in Newport.
Tips for a great vacation
*Check Groupon for special discounts on restaurants, attractions, & hotels.
*There is no need to pay for a parking garage. There is plenty of free street parking on the side streets in Newport. Just be sure to check the signs!
*Visit outside of the busy summer season for the best hotel rates and an overall more comfortable vacation vibe thanks in part to a dramatic drop in tourist traffic along with nicer temperatures. Spring and fall are your best bets.