Castle Rock State Park: Scenic Views of the Rock River
Castle Rock State Park is a 2000 acre park located on the Rock River, near the town of Oregon, Illinois. The park is well known for its' scenic overlook on top of Castle Rock, which provides fantastic views of the river.
Castle Rock is made up of St. Peter sandstone, making it one of the few places in Illinois where sandstone actually shows up on the surface, despite its' presence throughout the entire state.
A short walk up the Castle Rock staircase takes you up to a scenic overlook. From here, you will be treated to amazing views of the Rock River.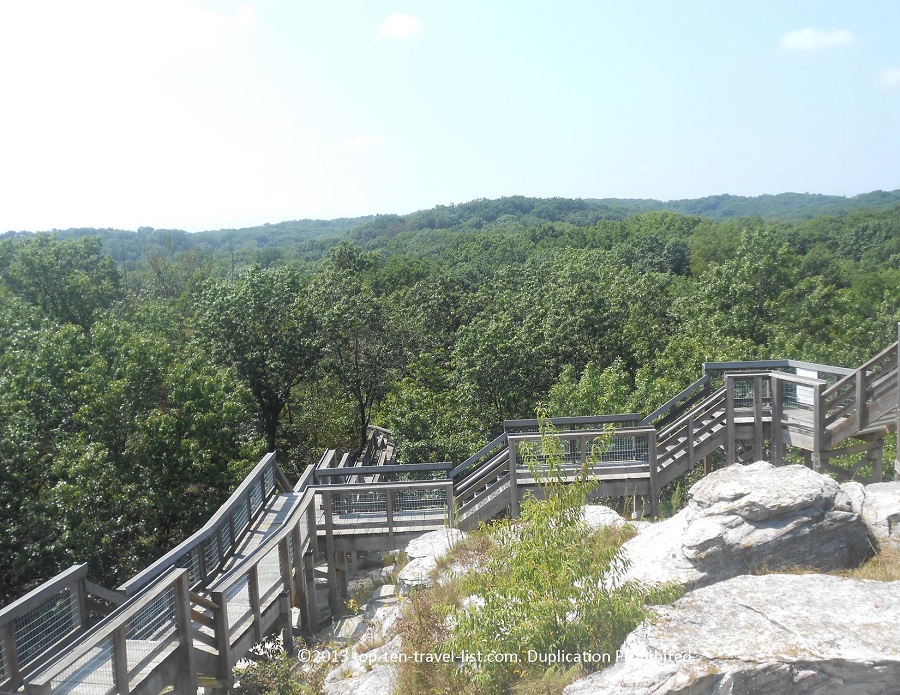 There are 7 miles of marked hiking trails within the park. The trails are short, but scenic. You can combine a few trails together for a longer hike. On this visit, we chose to hike the Wildlife Viewing Trail and the Heather Valley Trail. Check out a few of the gorgeous pics we took along the way!
The trails are pretty easy, although there are a few small hills. We felt that we got in a moderate 4 mile workout. The best part of the hiking at Castle Rock is the quietness -there wasn't anyone else around during our hike.
Other activities at Castle Rock include: picnicking, kayaking, cross country skiing, and boating.
*Make sure to wear long clothes. We passed by a warning sign stating that ticks were common in the area.
Address: 1365 W. Castle Rd. Oregon, IL 61061