20 Fun Things to do in Phoenix Besides Shopping!
6. Take a relaxing cruise aboard Desert Belle
Desert Belle is the best of several cruise lines in the Phoenix region. The 90 minute narrated cruises which travel along the stunning Saguaro lake, are both educational (the staff is wonderful!) and beautiful (breathtaking desert vistas in every direction). If you are not into hiking, a cruise is your next best bet for taking in the beauty of the desert.
You will see many cactus and possibly some wildlife (mountain lions, bobcats, and javelina have been spotted). The 2 level boat is air conditioned on the lower deck and breezy/more scenic on the upper level, and surprisingly, still bearable even during the dead of summer.
Desert Belle is highly recommended for the personable, knowledgeable staff, picturesque desert vistas, and affordability (just $22 per person).
7. Engage in some old-fashioned fun at Dave and Busters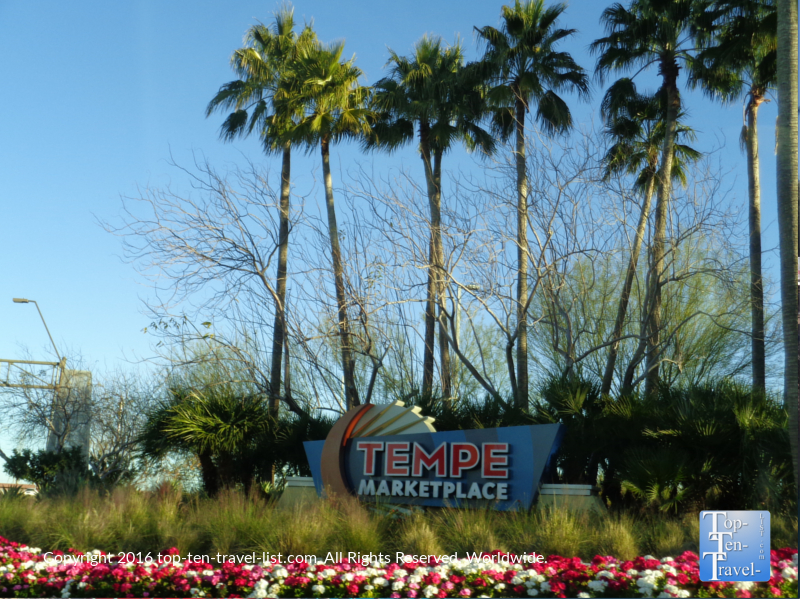 With 3 different locations including prime spots inside the beautiful Tempe and Desert Ridge Marketplaces, a night of youthful fun enjoying old time arcade games, is just a short drive away. Really, who can resist Skee-ball, arcade basketball, and nostalgic carnival games?
Tempe Marketplace is a really fun hangout. Along with D&B, you will also find a large movie theater, live music on Friday and Saturday nights, an assortment of restaurants, and of course, plenty of shopping.
8. Explore the beauty of South Mountain Park
As the largest urban park in the country with 50 miles of diverse trails, you will never get bored at South Mountain. Both beginner and regular hikers will appreciate the quiet beauty of this desert oasis.
The Kiwanis Trail, an easy 2 mile secluded trip, offers stunning views of desert plant life and even a hint of the Phoenix skyline. It's gorgeous and quiet, without barely anyone in sight, leading to a truly relaxing experience in nature.
Not a hiker? Drive the 5.5 mile scenic ride up to the summit for panoramic views of the Valley. Just be sure to watch out for runners, hiker, and cyclists who share the road.
9. Picnic, hike, and relax at Papago Park
Papago Park, located adjacent to the Phoenix Zoo, is just 10 minutes from downtown, yet feels so far away. With several miles of easy trails, a stocked fishing lagoon, a mile+ fitness station course, and picnic facilities, Papago is a wonderful place to spend half a day.
The trails here are all pretty easy, making it a great choice for anyone looking for a simple nature stroll or beginner's mountain biking experience. Also located in the park is the Desert Botanical Gardens, a top rated attraction with a diverse variety of plant life, including many varieties of the unique cactus.
10. Challenge yourself at Pinnacle Peak Park
The best hiking trail in Scottsdale is a 3 and a half mile adventure around Pinnacle Peak, the peak of which can only be reached via rock climbing. As you meander through the Sonoran desert, gaining 1300 feet in elevation, you will take in gorgeous views from every direction.
Note that this is a very hilly course, challenging even for the biggest fitness buffs. It's worth the intense trek for the mountain and city vistas, in addition to the many opportunities to see the unique Saguaro Cactus.
As one of the most popular hikes in the region, you can expect crowded conditions, specifically on weekends. However, do not let this prevent you from exploring one of the most gorgeous and rewarding hikes in Scottsdale!
11. Dine outside in the beautiful fresh desert air
Phoenix offers some of the best outdoor dining in the country. Take advantage of the attractive, mild winter temperatures, perfect for a relaxing meal outside. A few great options include a light lunch at Elements at the Sanctuary at Camelback Mountain after a hike and a healthy breakfast at Scramble.