This travel tie organizer is perfect for business travelers. Button down elastic straps hold the ties in place, while 2 separate areas hold the cufflinks and tie clips.
37. PSP go
This portable Playstation console is super fun for travel. Not only can you play hundreds of games, but you can also surf the internet and download movies and TV shows from the Playstation Network. Advantages of this PSP system over older models include a smaller design featuring a 3.8 inch LCD screen.
38. Trail shoes
These multi purpose trail shoes from Columbia are versatile as you can use them for a variety of activities including hiking and running. They are lightweight, ventilated, and comfortable. As for benefits during hiking, they have an Omni-grip traction which makes hiking through loose dirt and gravel a little easier.
39. Globe Puzzle
This beautifully designed 3D globe puzzle is unusual, challenging, and sure to be a hit with any traveler on your shopping list. And the best part of all, is that it comes with a stand so you can display your hard work when finished.
40. Travel backpack
This beautiful canvas backpack can also be interchanged and worn as a messenger bag or carried as a duffel bag. There are lots of pockets to conveniently organize all your smaller items. This bag is the perfect size for a carry on and will fit iPads and most laptops up to about 15 inches. It also works as a hiking backpack and as a handy way to store all your essentials while out exploring any new destination. Here is another great multi functional travel backpack to consider.
41. Travel Compass
This beautiful solid brass antique looking compass has the famous "Not all those who wander are lost" quote engraved inside. It comes with a nice case too, making it a nice eclectic gift for any traveler on your holiday shopping list.
42. Toiletry bag
This convenient TSA approved men's toiletry bag has 1 main compartment and 2 zippered sections, so you can conveniently store all your travel sized bathroom products. You can basically fit anything you would possibly need for a trip in here – deodorant, toothbrush, razor, shaving ram, etc. And it comes with a handy hook attached so you can hang it up on the shower rod or on the back of the bathroom door for easy access.
This gorgeous travel watch case is perfect for the business traveler and any other man who likes to dress sharp on the go. It safely stores 4 watches, with extra padding for protection. A zippered case makes it portable and convenient for any type of travel. Just put in in your carry on bag and you are ready to go! My bf also recommends the CASEBUDi Watch Travel Case.
This fashionable winter hat with built in ear speakers and Bluetooth functionality allows you to listen to music and take phone calls without headphones, thus making it perfect for any type of outdoor recreational activity. It is compatible with most Iphones and Ipads. Instead of putting a Bluetooth ear piece in, you can conveniently take phone calls without the hassle. This comes in especially useful if you live in a really cold climate. The sound quality is surprisingly good and the battery life (6 hours) should be enough for any type of outdoor adventure.
45. Amazon Gift Card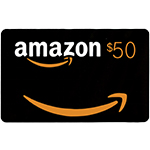 If all else fails, you can always buy him an Amazon gift card so he can basically pick out any travel accessory he desires. Convenient card delivery is available.