A Tour of Ronald Reagan's Boyhood Home in Dixon, Illinois
The kitchen features a zinc sink (it was easy to mold, didn't rust, and was cheaper). The icebox in the corner was used to keep milk and butter cold. Ronald and his brother would have the task of emptying the drip tray each day.

When Reagan came back to his boyhood home for an anniversary dinner, he sat in the chair in front of the china cabinet. Ronald's chef brought with his own plates, however, he wanted to eat off the plates at the house. Staff later marked the plate which he ate off (the tour guide will show you the plate). However, the Secret Service wouldn't allow him to eat the cake as they did not see it being prepared!

After your house tour, make sure to stop in the Visitor's center/gift shop for various novelty items and some memorabilia.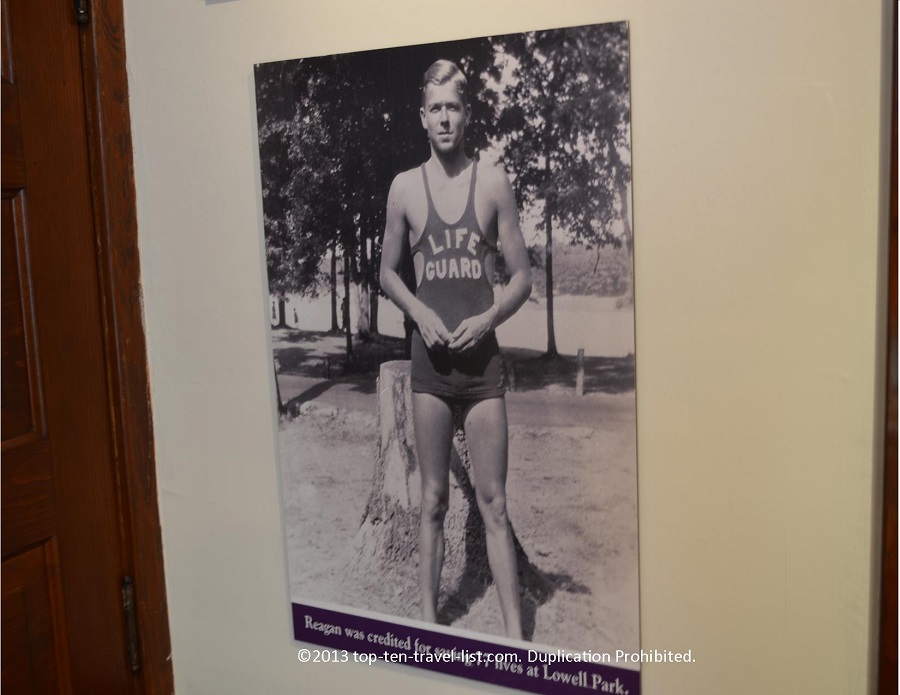 Make sure to get your picture by the Reagan statue outside. In addition, you can also visit the Reagan trail & statue located on the river front.
Reagan Home Address: 816 S. Hennepin Ave. Dixon, IL 61021
Reagan Home Tour Hours: Monday-Saturday: 10:00am-4:00pm, Sunday: 1:00pm-4:00pm (April 1st to October 31st).
Admission Prices: $5 per person
Reagan Riverfront Statue Address: River Street Dixon, IL 61021