9 Fun Things to do in Beautiful San Diego
4. Get up early to watch the sea lions at La Jolla Cove
La Jolla Cove is one of San Diego's most picturesque and relaxing beaches. It is a known hotspot for nature photography and wildlife sightings. On any given morning, you will see dozens of sea lions basking in the sun, lying amongst the rocks, and swimming. Sometimes, they even come up to the shore to sunbathe.
The best time to visit is early in the morning when there are no crowds in sight, thus leading to better photo opportunities and a more relaxed nature experience – not to mention a beautiful beach all to yourself! Aside from photography and wildlife sightings, La Jolla Cove is popular with snorkelers, scuba divers, seaglass collectors, and kayakers. As goes for most places in the area, getting up early pays off, both in terms of fewer crowds and ease of finding parking!
5. Stroll Ocean Boardwalk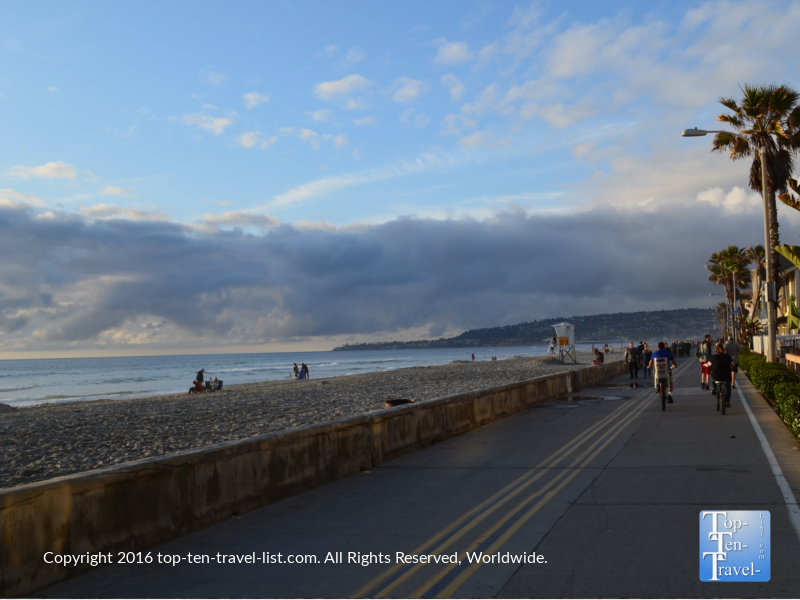 The most classic sightseeing activity in San Diego is simply taking a walk, jog, or bike ride down the historic Mission/Pacific Beach boardwalk. These 2 lively beach towns are connected via a long 3 mile boardwalk which runs adjacent to the ocean and is lined with pretty beachfront vacation rentals.
Sites of interest along the way include the historic Pacific Beach pier and the Belmont Amusement Park (take a ride on the historic wooden Big Dipper coaster!). Any fitness activity along the boardwalk is the quintessential San Diego activity. Where else can you enjoy the beach, beautiful sunsets, endless people watching, and even a little bit of healthy exercise all at the same time!?
6. Watch a gorgeous San Diego sunset
San Diego is home to some of the country's most gorgeous beaches, all of which are prime spots to catch a sunset anytime of the year. Grab your beach chair, dig your toes into the sand, and take some time to enjoy the simple joys in life. After spending too much money on pricey man made attractions, watching a free sunset is even more of a treat :).
7. Listen to the waves while dining at a waterfront restaurant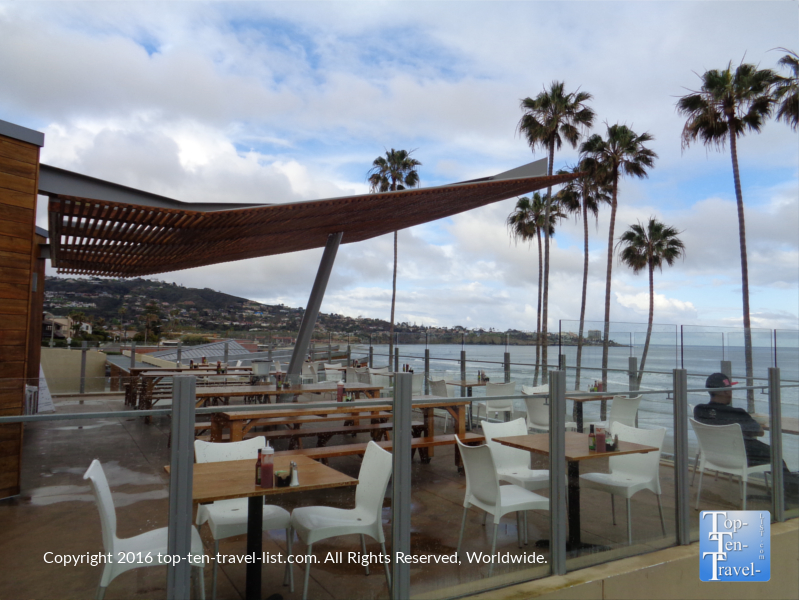 San Diego has no shortage of beautiful waterfront dining establishments, from casual beach side pubs like Shades Oceanfront Bistro in Ocean City, to tasty local breakfast joints like Caroline's Seaside Cafe in La Jolla, to fine dining establishments like La Jolla's Marine Room. No matter your taste or budget, there is some restaurant for you in this beautiful waterfront city. What better way to relax on your vacation, while enjoying the gorgeous weather and waterfront scenery, then by taking in the views from a breezy outdoor deck?