5 Must-Try Coffee Shops in the Tampa Bay Area
Eco Beans – Tarpon Springs
Eco Beans is a health conscious coffeehouse with a relaxing vibe in the Tarpon Springs area. This is the coffee shop for you if you are seeking organic coffee and/or treats. A delicious variety of homemade treats will tempt just about everyone, whether or not you have any specific dietary concerns. I highly recommend treating yourself to the delicious gluten-free/vegan blueberry cheesecake, if available. In addition to serving fair trade/organic coffee, Eco Beans is the only juice bar in the area, so you can really go all out in terms of healthy drinks.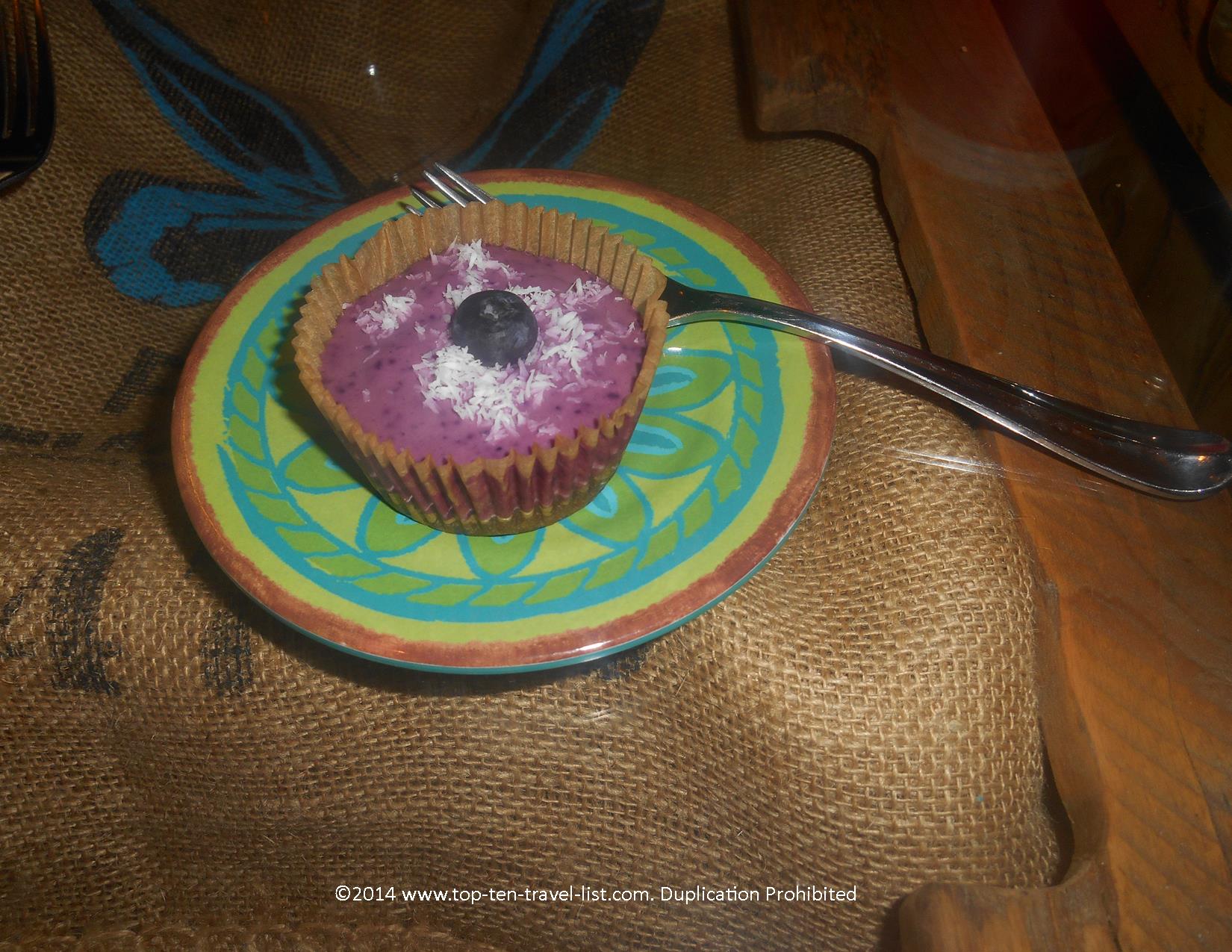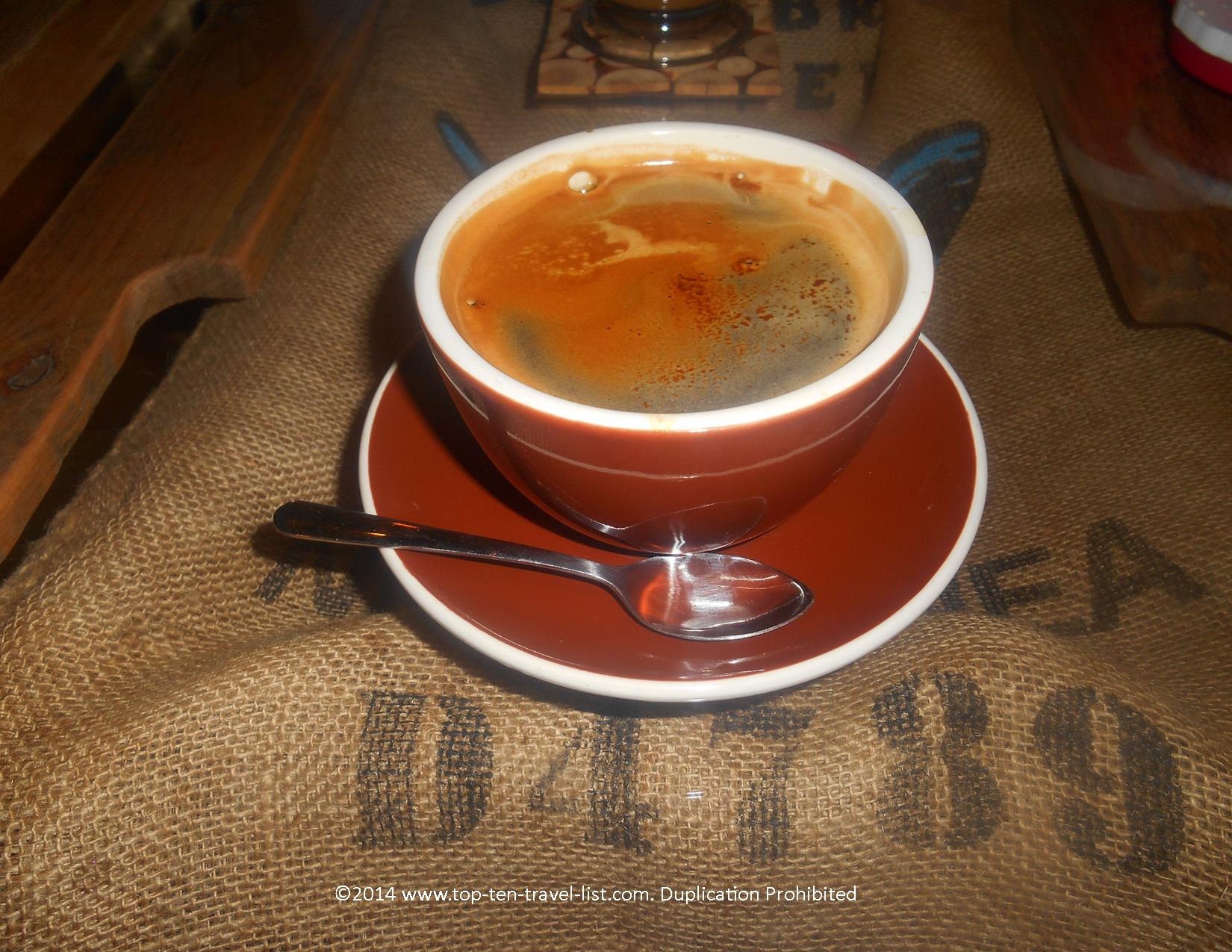 An abundance of light healthy breakfast choices like smoked salmon, gluten free pancakes, and free range egg based dishes are available. Mochas are deliciously made from organic house made syrups – you can really tell the difference. Additionally, Eco beans is up to date with the cold brew trend and serves Nitro Coffee, if that is your thing. Smoothies, health elixirs, and frozen coffee drinks are also available, giving you plenty of options depending on your mood.
While the seating area inside is a bit small, the shady outdoor garden patio is the perfect escape from the brutal Florida heat. It's quite an oasis from the intense sunshine – the perfect tranquil nature setting for a laid-back coffee break.
While in the area, I recommend taking a stroll around downtown Tarpon Springs (home of the world famous sponge docks), or checking out the fantastic Pinellas Trail bike/walking path if you are up for a bit of exercise. Fred Howard Park is the best local beach in the area, and of course, dolphin watching is a must when visiting Florida!