Rhode Island's Jack O'Lantern Halloween Spectacular: Over 5000 Unique Artistic Creations!
The Legend of Sleepy Hollow (originated in Ulster County, NY)
George Washington
Martin Luther King
The Pacific Coast themed carvings
Hollywood…Tom Cruise & Marilyn Monroe (not sure who the actor in the middle is?)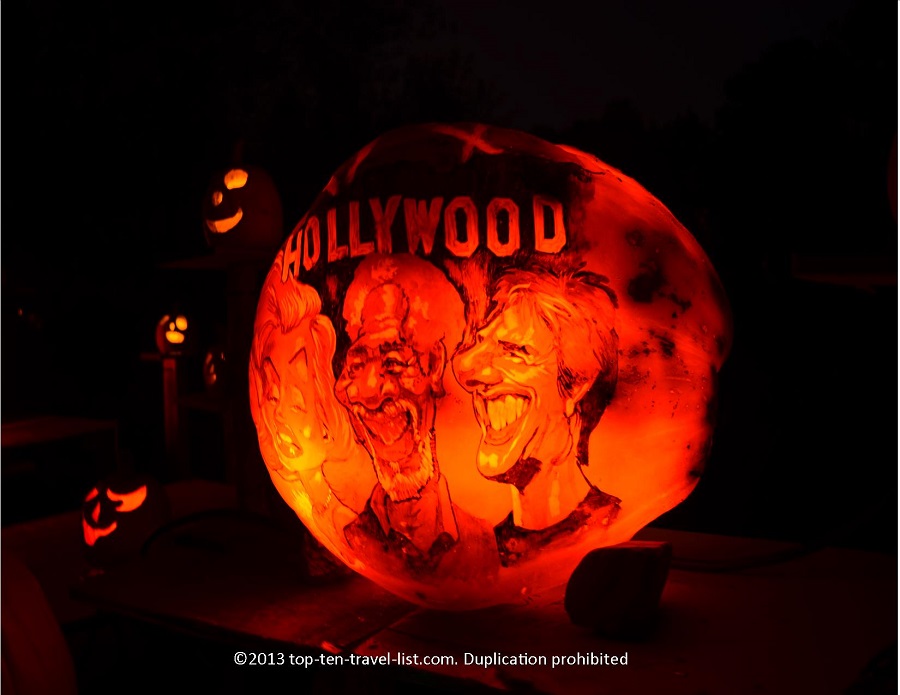 Seattle…home to Bill Gates, Microsoft & Starbucks Coffee
Golden Gate Bridge in San Francisco
California's Beautiful Yosemite National Park
Historic Haight Street in San Francisco
Aloha Hawaii
Have you ever attended Rhode Island's Jack O'Lantern Spectacular? What was your favorite carving? How did you like the carvings at this year's event? Feel free to share your thoughts below! Happy Halloween!
The Jack O'Lantern Spectacular runs from October 3rd-November 3rd, from 6:00pm-11:00pm(Saturdays until Midnight). Admission prices are $12 on Monday-Thursdays($10 for seniors, $9 for kids aged 3-12). Fridays-Sunday admission prices jump to $15 per adult, $13 for seniors, and $12 for children. Snacks and hot drinks are available at the start and end of the trail. The zoo itself is not open, however, you may pass by a few animals while on the trail.
The event takes place at Roger Williams Park Zoo, located at 1000 Elmwood Ave. Providence, Rhode Island 02907. Both free parking and premier parking ($10) are available. The free parking lot is adjacent to the paid lot.