27 Ways to Make it Feel More Like Fall in Hot, Humid Florida!
10. Scare yourself silly at a haunted house/forest/corn maze/hay ride
Any haunted Halloween attraction will make it feel more like the Halloween season, whether it be a house, corn maze, hayride, forest, or any other crazy attraction popping up today. Ironically, I've found that most warm weather areas tend to offer more of these attractions than the areas with the more traditional fall weather. There are many, many choices no matter where you are in the state. Murder House in Tampa is one of the scariest.
11. Attend Universal Studios's Horror Nights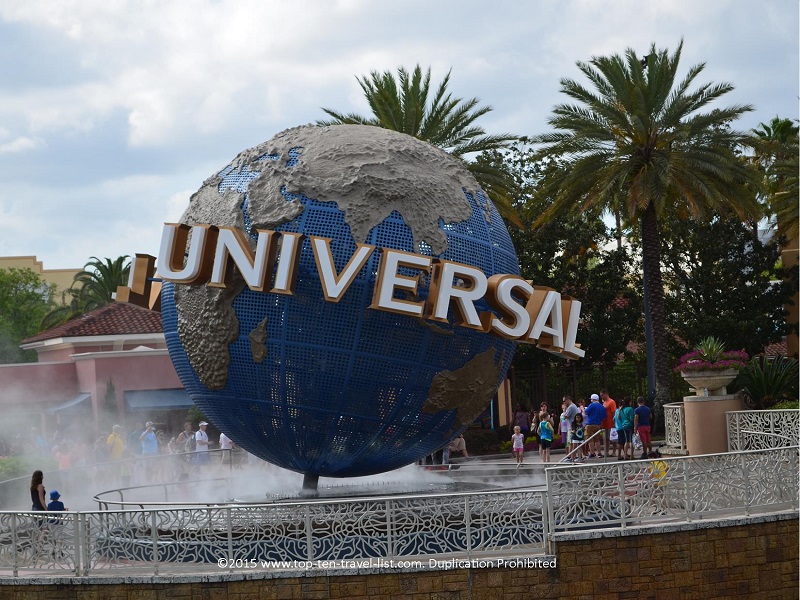 For something a bit scarier than Mickey's Not So Scary Party at Disney, look no further than Universal's scary Horror Nights festival. In addition to enjoying Universal's fantastic regular rides, you will also be able to enjoy special shows, seasonal decor, and some of the scariest haunted houses in the state. The frightening haunted houses are based on terrifying shows and movies like American Horror Story, Halloween, The Exorcist, and Texas Chainsaw Massacre, making the experience all the more realistic & frightening.
Tips for a smooth day at Universal Studios
12. Treat yourself to a pumpkin spice latte
Everyone knows about Starbucks delicious seasonal drink, however, this year the favorite pumpkin drink is better than ever now thanks to real pumpkin and pumpkin spice whip cream to top your drink! Aside from Starbucks, Panera Bread also has a tasty version, as do many local coffee houses. For a low cost version, find a recipe from the myriad of options online. Not a coffee drinker? Try the Pumpkin Pie Smoothie at Jamba Juice or a Pumpkin Chai tea drink for an espresso free, yet just as tasty alternative.
A copycat Starbucks Pumpkin Spice Latte recipe
13. Enjoy a horror/Halloween movie marathon
Pick out about 5 or 6 of your favorite Halloween or horror movies and enjoy a long day lounging around and feeling festive. To make the day even more Halloweenish, decorate your house beforehand, make some pumpkin flavored snacks, turn up the AC real cold, and enjoy a delicious mug of homemade hot apple cider. All these little extra touches really do wonders for making the day feel more festive. A few of my personal faves to check out: 1408, The Cabin in the Woods, Drag Me to Hell, Identity, Hocus Pocus, Forget Me Not, and Fright Night.
14. Spend the day exploring the Wizarding World of Harry Potter at Universal
What's more festive for Halloween than wizards, goblins, and wands? The Harry Potter movies are always a great addition to any Halloween movie lineup. But, it's even more fun visiting the realistic theme park at Universal – by far the park's biggest and best attraction. Both Universal and Islands of Adventure have a theme park dedicated to these great movies. Featuring realistic replicas of the Hogwarts castle, Diagon Alley, and Hogsmeade, 3 fun themed rides, and a convenient means of transportation between the 2 parks courtesy of the Hogwarts Express, a visit is a must for any Harry Potter fans out there.
You can try out a tasty butterbeer, purchase your own interactive wand to turn on special features throughout the park, and participate in countless photo opps in front of memorable movie sights like the 9 3/4 Platform and the Knight Bus. Don'it miss out on Harry Potter and the Forbidden Journey. The waiting line, which winds through the inside of Hogwarts castle, is a dead on replica, complete with talking portraits adorning the walls & appearances by your favorite characters courtesy of realistic holograms.
The Wizarding World of Harry Potter is super fun to visit anytime of the year, but even more festive during the Halloween season. And don't forget to plan a visit to Universal Horror Nights, a fantastic time to enjoy special haunted attractions throughout the park! Might as well take advantage of being located in the state with the best theme parks in the world!
More info and pics from The Wizarding World of Harry Potter
15. Bake pumpkin flavored fall treats
Be creative and try out some new pumpkin flavored fall treats – search on Pinterest for exciting new recipes. Or enjoy classics like pumpkin cheesecake, pumpkin chocolate chip cookies, or Halloween shaped sugar cookies topped with Halloween sprinkles and frosting. And you can't go wrong with some classic pumpkin pie! Just smelling the pumpkin pie cooking will bring back great memories of fall seasons past.
16. Walk around a Spirit Halloween store
Spirit is the place to go for anything Halloween – costumes, masks, spooky indoor and outdoor decor, gifts for horror movies fans…the list goes on. Every year empty storefronts in strip mall plazas across the country are transformed into everyone's favorite Halloween store. It's great fun to check out all the unique Halloween decorations and try on costumes even if you do not intend to buy anything.